Christmas is a holiday that combines many of the traditions and rituals of old winter solstice celebrations with the Christian Nativity. This holiday is officially celebrated on 25 December. For most people, however, the Christmas season begins the day after Thanksgiving. The entire month of December is filled with holiday celebrations, from community events to family gatherings.
What will you do with your family during the 2016 Christmas holiday? Has the best snacks, the best music, and watch Christmas movies. There are enough Christmas movies out there that you really could watch one a day from now through December 25 and still not run out of options. Here we carefully selected top 5 classic Christmas movies which you can play again and again without being bored with your whole family.
Top 5. Home Alone (1990)
When bratty 8-year-old Kevin McCallister (Macaulay Culkin) acts out the night before a family trip to Paris, his mother (Catherine O'Hara) makes him sleep in the attic. After the McCallisters mistakenly leave for the airport without Kevin, he awakens to an empty house and assumes his wish to have no family has come true. But his excitement sours when Kevin discovers about two burglars, Harry and Marv (Joe Pesci, Daniel Stern), about to rob his house on Christmas Eve. Kevin acts quickly by wiring his own house with makeshift booby traps to stop the burglars and to bring them to justice.
Home Alone is a series of family comedy films directed by Chris Columbus (1 & 2), Raja Gosnell (3), Rod Daniel (4) and Peter Hewitt (5). And new president Donald Trump was in Home Alone 2. It is such a perfect kids' fantasy, it's a wonder nobody thought of it before.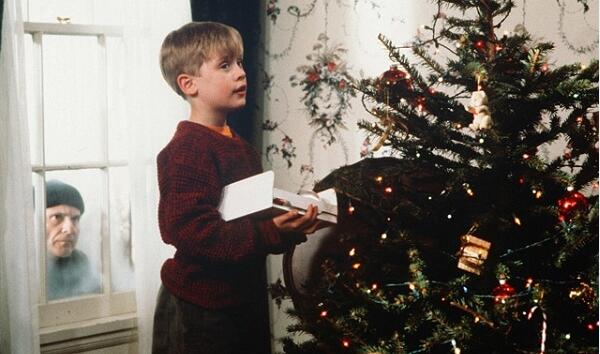 Top 4. The Santa Clause (1994)
Divorced dad Scott (Tim Allen) has custody of his son (Eric Lloyd) on Christmas Eve. After he accidentally kills a man in a Santa suit, they are magically transported to the North Pole, where an elf explains that Scott must take Santa's place before the next Christmas arrives. Scott thinks he's dreaming, but over the next several months he gains weight and grows an inexplicably white beard. Maybe that night at the North Pole wasn't a dream after all -- and maybe Scott has a lot of work to do.
The Santa Clause is a series of comedy films starring Tim Allen. The film series began with The Santa Clause (1994). It was followed by The Santa Clause 2 (2002) and The Santa Clause 3: The Escape Clause (2006). The series experienced a diminishing critical reception with each subsequent film.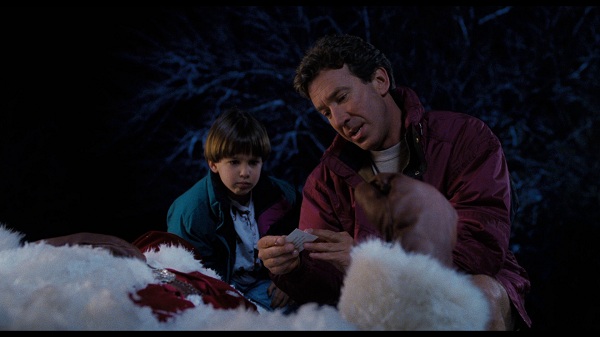 Based on the humorous writings of author Jean Shepherd, this beloved holiday movie follows the wintry exploits of youngster Ralphie Parker (Peter Billingsley), who spends most of his time dodging a bully (Zack Ward) and dreaming of his ideal Christmas gift, a "Red Ryder air rifle." Frequently at odds with his cranky dad (Darren McGavin) but comforted by his doting mother (Melinda Dillon), Ralphie struggles to make it to Christmas Day with his glasses and his hopes intact.
Christmas Story is the perfect Christmas movie. This witty, insightful, hugely enjoyable movie is riven with glorious home truths and a merciful lack of saccharin.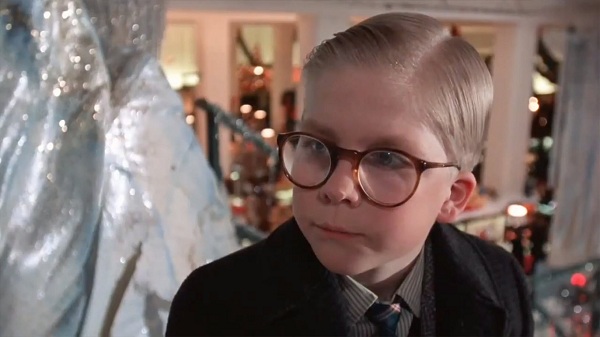 Top 2. Elf (2003)
Buddy (Will Ferrell) was accidentally transported to the North Pole as a toddler and raised to adulthood among Santa's elves. Unable to shake the feeling that he doesn't fit in, the adult Buddy travels to New York, in full elf uniform, in search of his real father. As it happens, this is Walter Hobbs (James Caan), a cynical businessman. After a DNA test proves this, Walter reluctantly attempts to start a relationship with the childlike Buddy with increasingly chaotic results.
This movie is sweet and funny, though it can't quite seem to make up its mind whether people should need proof of Santa's existence or not.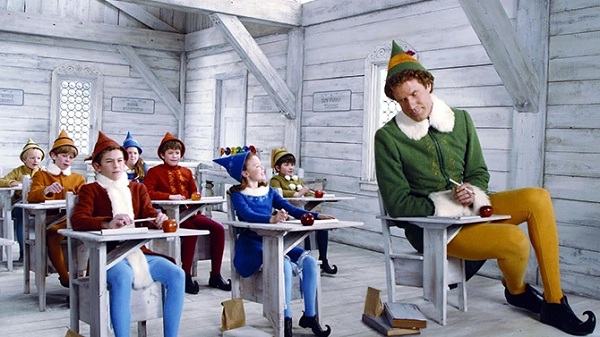 Top 1. It's a Wonderful Life
As the film opens, it's Christmas Eve, 1946, and George (James Stewart), who has long considered himself a failure, faces financial ruin and arrest and is seriously contemplating suicide. High above Bedford Falls, two celestial voices discuss Bailey's dilemma and decide to send down eternally bumbling angel Clarence Oddbody (Henry Travers), who after 200 years has yet to earn his wings, to help George out.
Clarence is given a crash course on George's life, and the multitude of selfless acts he has performed. George got married, had child and wish come true. George is made to realize how many lives he has touched, and impacted, through his existence. George awakens to the fact that, despite all its deprivations, he has truly had a wonderful life.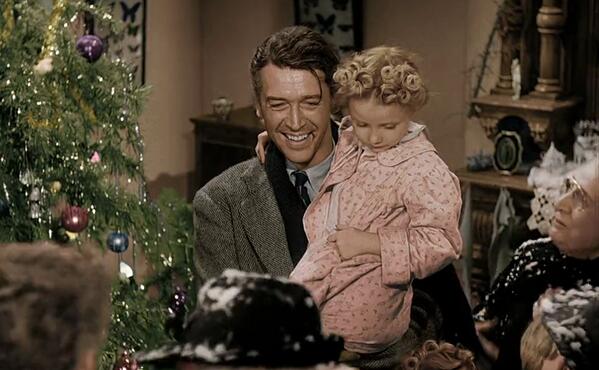 Purchase Christmas Movies from iTunes and play them freely
As 2016 draw to close, Christmas holiday season is right around the corner. You can see 2016 December movies releases in the theater. And you can also watch classic Christmas with all your family members. All the listed Christmas films you can purchase or rent from iTunes Store. All iTunes Christmas films can be played on iPhone, iPad, Apple TV and Mac.
However, there are many limitations and inconvenience in the iTunes movie purchases and rentals. iTunes Rentals has a time limit for playing. And all movies you got from iTunes are M4V protected by DRM Fairplay protection, which prevent you from playing any iTunes Rentals and Purchases on popular android smartphones or other non-apple devices. M4V Converter Plus can convert iTunes protected videos to common formats for playing on various devices with 100% output quality kept.
In a word, with this all-in-one iTunes movies converter, you are able to play iTunes purchased movies freely, and keep iTunes Rentals longer than limited time. And we will continually supply the interesting movies for you. Please continue to pay attention to us.
Related Topics