Thanksgiving Day in the United States is a holiday on the fourth Thursday of November. 2016 Thanksgiving Day is right around the corner. In 2016 year Thanksgiving Day is November 24th. It is a United States Federal Holiday. That means schools, banks, and post offices will be closed. Many restaurants, stores, and NYC attractions will be closed, as well.
Thanksgiving is one of the most special holidays of the year in America. Thanksgiving is a great time to be thankful and appreciate who you have and what you have. It is a time for families to meet, socialize and enjoy each other's company, sometimes the only opportunity in a year. During Thanksgiving holiday, people can eat their Thanksgiving dinners, go shopping and watch Thansgiving movies together. Check out the top 5 classic Thanksgiving movies here. Pick one of these classic movies to watch with your family and enjoy your Thanksgiving holiday.
Planes, Trains and Automobiles
Neal Page is an advertising executive who just wants to fly home to Chicago to spend Thanksgiving with his family. But all Neal Page gets is misery. Misery named Del Griffith - a loud mouthed, but nevertheless lovable, salesman who leads Neal on a cross-country, wild goose chase that keeps Neal from tasting his turkey. Steve Martin (Neal) and John Candy (Del) are absolutely wonderful as two guys with a knack for making the worst of a bad situation. If it's painful, funny, or just plain crazy, it happens to Neal and Del in "Planes, Trains and Automobiles." Every traveller's nightmare in a comedy-come-true!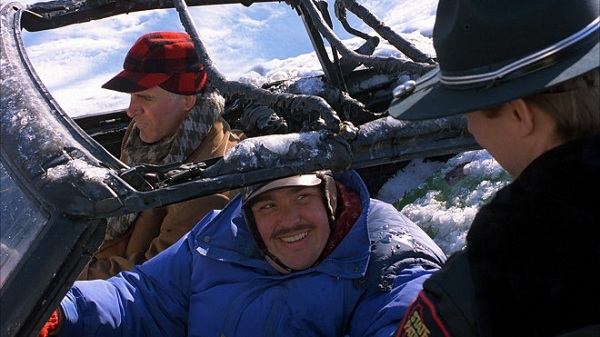 A Charlie Brown Thanksgiving
Invite yourself to Charlie Brown's for dinner this Thanksgiving with A Charlie Brown Thanksgiving. Featuring two bonus episodes - "The Mayflower Voyagers" and "Play It Again, Charlie Brown" - and the chance to see Charlie Brown attempt (yet again) to kick that football, you won't want to miss this classic. So take a pilgrimage to your living room and join Snoopy, Woodstock, Linus, Sally and the rest of the gang. A Charlie Brown Thanksgiving originally aired on November 20th, 1973 and won an Emmy Award for Writing. It was later re-mastered in 2008.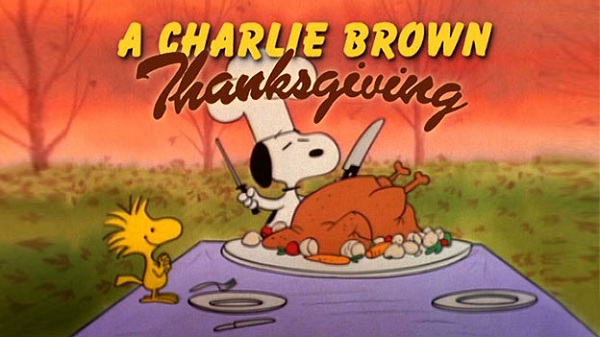 Home For The Holidays
After losing her job and learning that her daughter will be spending Thanksgiving with her boyfriend instead of her family, everything that could go wrong does when Holly Hunter's character Claudia heads to her parents house for Thanksgiving. Her dysfunctional family brings plenty of laughs as they all come together for the holiday. Home for the Holidays is a 1995 comedy-drama film directed by Jodie Foster and produced by Peggy Rajski and Foster.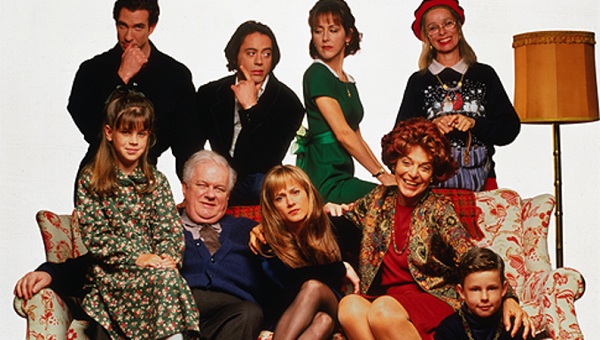 Pieces of April
Quirky and rebellious April Burns (Katie Holmes) lives with her boyfriend in a low-rent New York City apartment miles away from her emotionally distant family. But when she discovers that her mother (Patricia Clarkson) has a fatal form of breast cancer, she invites the clan to her place for Thanksgiving. While her father (Oliver Platt) struggles to drive her family into the city, April - an inexperienced cook - runs into kitchen trouble and must ask a neighbor (Sean Hayes) for help.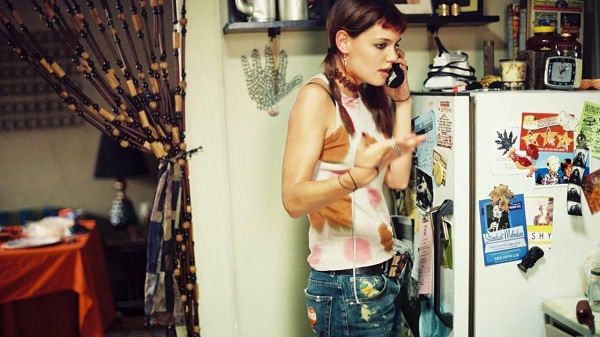 Son-in-Law
Middle America will never be the same when comedian Pauly Shore travels to the Midwest and becomes the SON-IN-LAW. Shore stars as Crawl, L.A.'s funkiest college student, who's hilariously out of his element when he spends Thanksgiving at the family farm of a straitlaced college co-ed (Carla Gugino). Crawl's unlike anything the Midwesterners have ever seen - outside the barn that is! But before long, Crawl's plowing his way into their hearts with his outrageous antics and offbeat attempts at farming. Get ready for a truckload of laughs and a half-ton of hysteria with this totally irreverent comedy!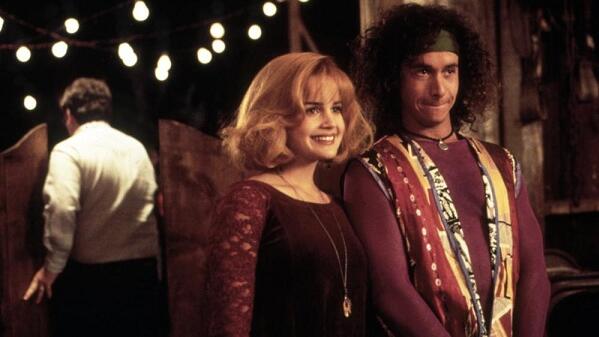 Recommendation: Watch iTunes Purchased or Rented Thanksgiving movies Without limitation
Top five classic Thanksgiving day movies you can watch during the Thanksgiving holiday. You can purchase or rent the movies from iTunes Store by clicking movie title. The purchased or rented movies can be played all Apple products like iPad, iPhone, iPod, Apple TV and computer.
However, there are many limitations and inconvenience in the iTunes movie purchases and rentals. iTunes Rentals has a time limit for playing. And all movies you got from iTunes are M4V protected by DRM Fairplay protection, which prevent you from playing any iTunes Rentals and Purchases on popular android smartphones or other non-apple devices. M4V Converter Plus can convert iTunes videos to common formats for playing on various devices with 100% output quality kept.
In a word, with this all-in-one iTunes movies converter, you are able to play iTunes purchased movies freely, and keep iTunes Rentals longer than limited time. And we will continually supply the interesting movies for you. Please continue to pay attention to us.
Related Topics