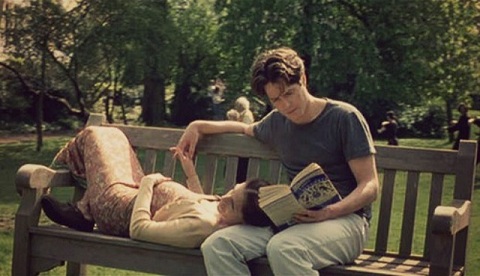 1. Notting Hill
Directed by Roger Michell. Anna Scott (Julia Roberts) is the world's most famous movie star. William Thacker (Hugh Grant) owns a travel bookstore in the quaint neighborhood of Notting Hill. When their paths cross, the couple comes to face the ultimate question: can two people fall in love with the whole world watching?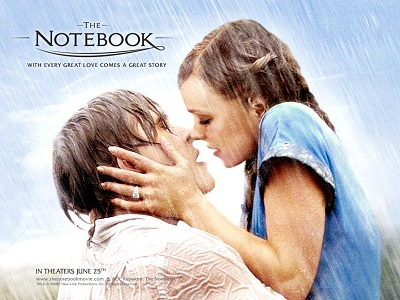 2. The Notebook
Behind every great love is a great story. As teenagers, Allie (Rachel McAdams) and Noah (Ryan Gosling) begin a whirlwind courtship that soon blossoms into tender intimacy. The young couple is quickly separated by Allie's upper-class parents who insist that Noah isn't right for her. Several years pass, and when they meet again, their passion is rekindled, forcing Allie to choose between her soulmate and class order. This beautiful tale has a particularly special meaning to an older gentleman (James Garner) who regularly reads the timeless love story to his aging companion (Gena Rowlands). Based on the best-selling novel by Nicholas Sparks, The Notebook is at once heartwarming and heartbreaking and will capture you in its sweeping and emotional force.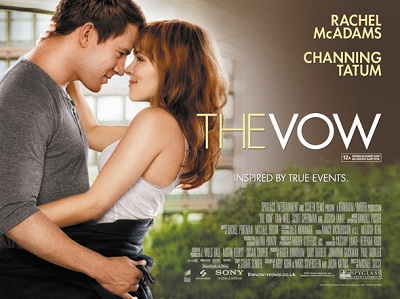 3. The Vow
Real-life story of a newlywed New Mexico couple, Kim and Krickitt Carpenter, who were struck by tragedy shortly after their marriage. A car crash puts the wife in a coma, where she is cared for by her devoted husband. When she comes to, without any memory of her husband or their marriage, the husband must woo her and ultimately win her heart once again.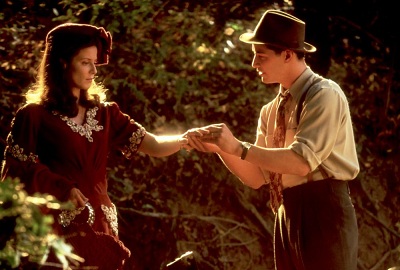 4. A Walk In the Clouds
After returning from World War II, a young G.I. (Keanu Reeves) finds he has little in common with the wife he left behind. Disillusioned, he heads north to work as a travelling salesman where he meets the daughter (Aitana Sanchez-Gijon) of a wealthy vineyard owner (Giancarlo Giannini). On her way home, she is unmarried and pregnant. The young man gallantly offers to help by posing as her husband for one night, unaware that doing so will change both of their lives forever.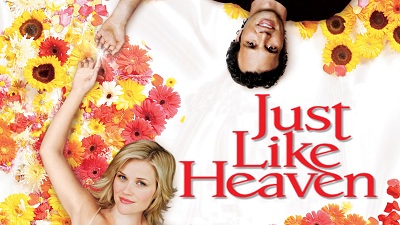 5. Just Like Heaven
David (Mark Ruffalo) is a recently widowed architect moving into a new apartment in San Francisco. But the apartment isn't entirely empty; it's haunted by the ghost of a woman named Elizabeth (Reese Witherspoon). And although Elizabeth can't remember much about her life, she's convinced that she isn't really dead. While David recruits Darryl (Jon Heder), an absent-minded psychic, to get to the bottom of Elizabeth's identity, he and Elizabeth begin to fall in love.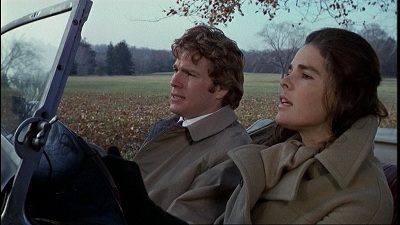 6. Love Story
Love means never having to say you're sorry. Everyone loves Love Story! One of the most romantic movies ever made also remains one of the most enduringly popular. This heartfelt 1970 tale of the love of a lifetime-the most successful Paramount movie up to that time-received seven Academy Award nominations (including Best Picture) and won one for Francis Lai's magnificent score. As filming was underway on Love Story, the filmmakers knew they had something special-so special that Erich Segal was simultaneously shaping his best-selling novel from his own screenplay.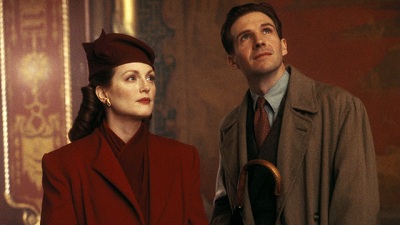 7. The End of the Affair
From the Graham Greene novel, the story of star-crossed lovers whose short affair begins and ends as tumultuously as the war that is its backdrop. In Second World War England, Sarah Miles (Kerr) is the bored wife of a British civil servant. When Mr. Miles (Cushing) introduces her to American writer Maurice Bendrix (Johnson), she is unable to deny her attraction, or resist his interest in her. But Sarah mysteriously brings their affair to an end. With the help of a private detective (Parks), Maurice sets out to find out why.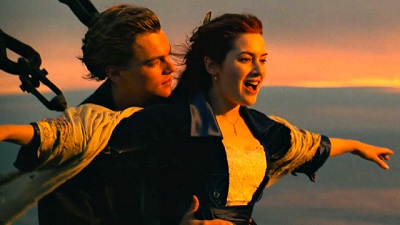 8. Titanic
Experience Academy Award-winning director James Cameron?s epic masterpiece Titanic like never before. Leonardo DiCaprio and Kate Winslet shine in this unforgettable love story born of tragedy that became a worldwide phenomenon. Take the journey and discover why critics declare Titanic "a magnificent motion picture that remains spellbinding."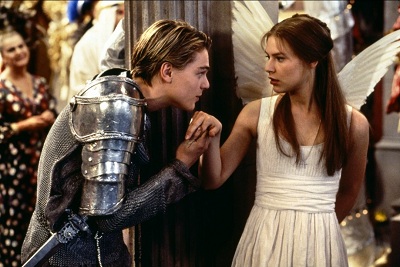 9. Romeo + Juliet
Baz Luhrmann's modern classic unfolds with its heart on its sleeve and guns ablaze. In this dazzling adaptation of Shakespeare's classic love story, OSCAR? Nominee Leonardo DiCaprio stars opposite Claire Danes. They light up the screen as the original star-crossed lovers against a thumping soundtrack and a boldly imagined modern-day setting.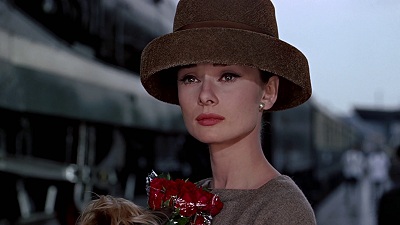 10. Funny Face
This filmed version of the 1927 George Gershwin Broadway musical Funny Face utilizes the play's original star, Fred Astaire, and several of the original tunes, then goes merrily off on its own. Astaire is cast as as fashion photographer Dick Avery, who is sent out by his female boss Maggie Prescott, an owlish Greenwich Village bookstore clerk. Acting as Pygmalion to Jo's Galatea, Dick whisks the wide-eyed girl off to Paris and transforms her into the fashion world's hottest model. Along the way, he falls in love with Jo, and works overtime to wean her away from such phony-baloney intellectuals as Professor Emile Flostre (Michel Auclair).
Related Topics