Marvel's "Doctor Strange" topped the box office for the second consecutive weekend. The superhero adventure picked up $43 million to bring its domestic total to $153 million. Doctor Strange is a 2016 American superhero film featuring the Marvel Comics character of the same name, produced by Marvel Studios and distributed by Walt Disney Studios Motion Pictures. The film is directed by Scott Derrickson, who wrote the film with Jon Spaihts and C. Robert Cargill, and stars Benedict Cumberbatch.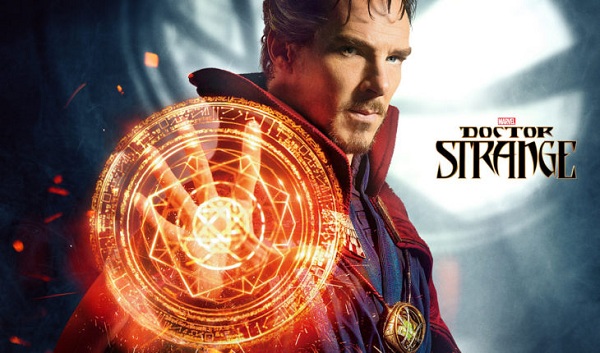 Why Is Doctor Strange Film (2016) So Popular
Doctor Strange was released in the United States on November 4, 2016, in 3D and IMAX 3D. The film has grossed over $496 million, and was met with positive reviews from critics, who particularly praised its visuals, acting, and musical score. From the famous review website Tomatoes Movie we can see, Doctor Strange holds an 90% approval rating, based on 253 reviews, with an Average Rating of 7.3/10. Why is Doctor Strange so popular? Let us see the top reviews below.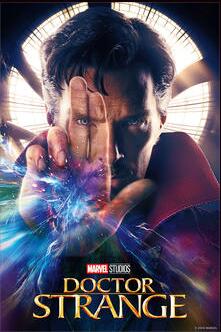 See it in 3D IMAX, people, and you're in for the hallucinatory headtrip of the year. And having Cumberbatch around really raises the bar on what's possible in comic-book fantasy. – Peter Travers, Rolling Stone, Nov 3, 2016
Playful and distinctive enough to throw a wrench into the grinding gears of the Marvel assembly line. – Justin Chang, Los Angeles Times, Nov 3, 2016
An extremely entertaining and sure-footed adaptation that manages to conjure more than enough magic to easily pass its spell check. – Brian Lowry, CNN.com, Nov 3, 2016
Even with the fate of the entire universe at stake, Derrickson keeps the tone appealingly light and jokey, and Cumberbatch's Strange isn't so cynical that he can't thrill at discovering his spectacular capabilities ... – Scott Tobias, NPR, Nov 3, 2016
It's Cumberbatch who makes the movie zing. He's sardonic. He's funny. He's buff enough for the martial arts. And he fits into the movie's comic-book world surprisingly well. – Jason Best, Movie Talk, Nov 12, 2016
A film tinted with mischievous humor and charm, turning it into a singular variant of Marvel's ingenious dramatic world. – Pilar Ayuso, El Nuevo Herald , Nov 14, 2016
How to Watch iTunes Superhero Movies like Doctor Strange on HD TV
Doctor Strange is the fourteenth movie of the Marvel Cinematic Universe (MCU), which is centered on a series of superhero films, independently produced by Marvel Studios and based on characters that appear in publications by Marvel Comics. This is a list of superhero movies produced by Marvel Cinematic Universe by year to the present: Iron Man (2008), Iron Man 2 (2010), Captain America: The First Avenger (2011), Iron Man 3 (2013), Thor: The Dark World (2013), Captain America: The Winter Soldier (2014), Guardians of the Galaxy (2014), Avengers: Age of Ultron (2015), and Ant-Man (2015). Captain America: Civil War (2016) is the first film in the franchise's Phase Three, and is followed by Doctor Strange (2016).

Now you can pre-order Doctor Strange from iTunes Store. And you can purchase or rent any classic marvel superhero films directly. Movies purchased or rented from iTunes Store can be played on iPhone, iPad and other Apple devices. If you would like to watch superhero movies on your common HD TV, you can try M4V Converter Plus (For Mac & For Windows). It can legally remove DRM from iTunes purchased or rented movies by converting the protected M4V videos to common formats supported by HD TV.
Besides, this program can convert any iTunes videos with 5.1 audio track and subtitles kept. It enables you to finish the conversion progress at 30X faster speed without any quality loss. Follow the detailed tutorial below to learn how to convert iTunes suprthero movies to HD TV with M4V Converter Plus for Windows users.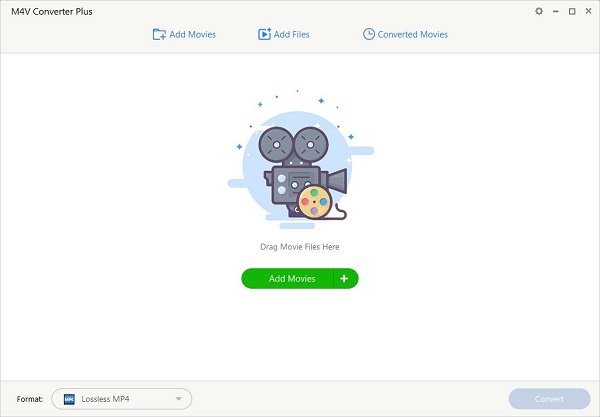 Firstly, free download this program on your Mac or Windows PC, install the program on your PC and open it. You will see the simple user interface.
Note: Please make sure you have installed the latest iTunes before getting started.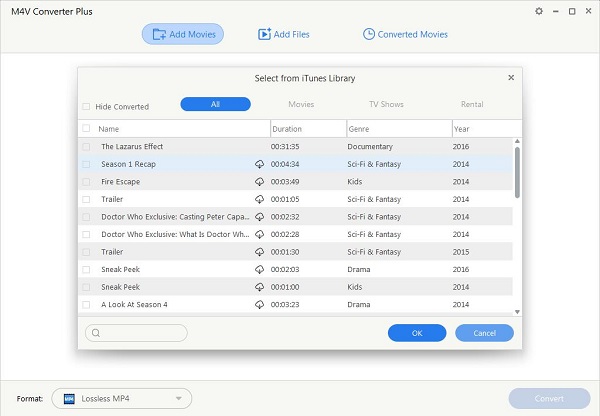 Secondly, click Add Movies button on the top left of main interface to choose movies you want to convert from iTunes library.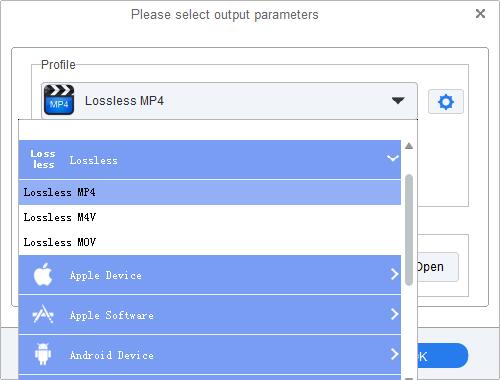 Thirdly, choose a suitable output format from profile list at the bottom right of the screen. Then click the profile again to start the conversion.
Finally, you can transfer the converted iTunes videos to your USB drive. Then plug the drive to the USB port, now you can play iTunes superhero films on HD TV.
Play iTunes Movies freely