Today is International Children's Day and it's all about the kids. GEORGE W. BUSH once said "We must nurture our children's dreams, help them develop their talents and abilities, and ensure their healthy development so that they may reach their full potential." Children need to feel our caring and they need us to be able to be present with them, to laugh, and to love.
If you have no plans of taking your children to the cinema this Children's Day, you can watch some amazing children movies with your kids. Here is our pick of top 10 children films that inspire kids as well as entertain them. All the movies you can purchase from iTunes Store, the plot summary will help you to decide whether buy or not. Check out the best 10 iTunes kids movies below.
The LEGO Batman Movie
There are big changes brewing in Gotham, but if Batman (Will Arnett) wants to save the city from the Joker's (Zach Galifianakis) hostile takeover, he may have to drop the lone vigilante thing, try to work with others and maybe, just maybe, learn to lighten up. Maybe his superhero sidekick Robin (Michael Cera) and loyal butler Alfred (Ralph Fiennes) can show him a thing or two.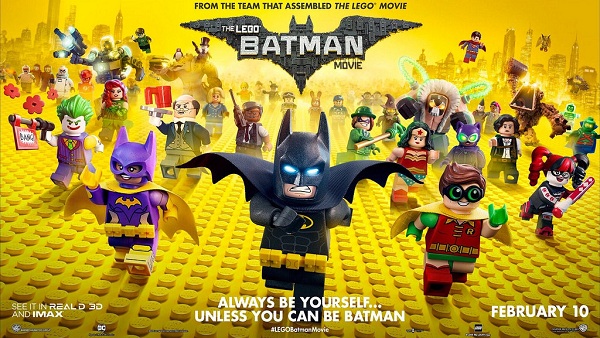 Trolls
After the Bergens invade Troll Village, Poppy (Anna Kendrick), the happiest Troll ever born, and the overly-cautious, curmudgeonly Branch (Justin Timberlake) set off on a journey to rescue her friends. Their mission is full of adventure and mishaps, as this mismatched duo try to tolerate each other long enough to get the job done.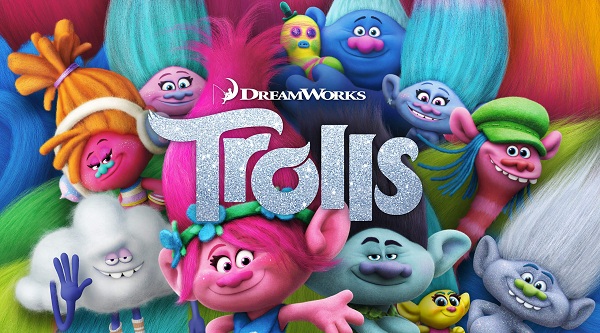 Frozen
When their kingdom becomes trapped in perpetual winter, fearless Anna (Kristen Bell) joins forces with mountaineer Kristoff (Jonathan Groff) and his reindeer sidekick to find Anna's sister, Snow Queen Elsa (Idina Menzel), and break her icy spell. Although their epic journey leads them to encounters with mystical trolls, a comedic snowman (Josh Gad), harsh conditions, and magic at every turn, Anna and Kristoff bravely push onward in a race to save their kingdom from winter's cold grip.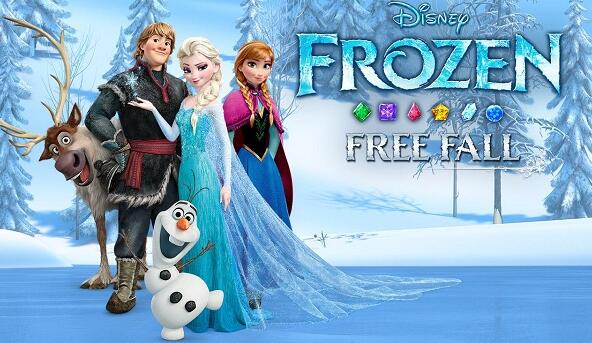 Despicable Me 1 & 2
A man who delights in all things wicked, supervillain Gru (Steve Carell) hatches a plan to steal the moon. Surrounded by an army of little yellow minions and his impenetrable arsenal of weapons and war machines, Gru makes ready to vanquish all who stand in his way. But nothing in his calculations and groundwork has prepared him for his greatest challenge: three adorable orphan girls (Miranda Cosgrove, Dana Gaier, Elsie Fisher) who want to make him their dad. You can purchase or rent the Despicable Me 1 and 2 from iTunes store.
Moana
An adventurous teenager sails out on a daring mission to save her people. During her journey, Moana meets the once-mighty demigod Maui, who guides her in her quest to become a master way-finder. Together they sail across the open ocean on an action-packed voyage, encountering enormous monsters and impossible odds. Along the way, Moana fulfills the ancient quest of her ancestors and discovers the one thing she always sought: her own identity.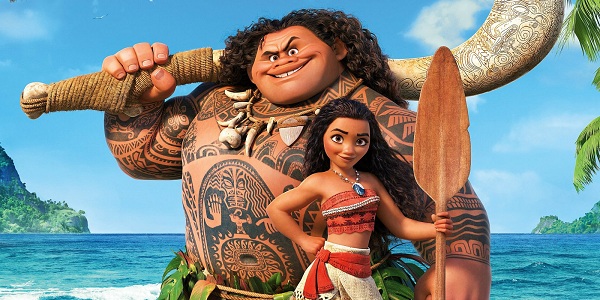 Zootopia
From the largest elephant to the smallest shrew, the city of Zootopia is a mammal metropolis where various animals live and thrive. When Judy Hopps (Ginnifer Goodwin) becomes the first rabbit to join the police force, she quickly learns how tough it is to enforce the law. Determined to prove herself, Judy jumps at the opportunity to solve a mysterious case. Unfortunately, that means working with Nick Wilde (Jason Bateman), a wily fox who makes her job even harder.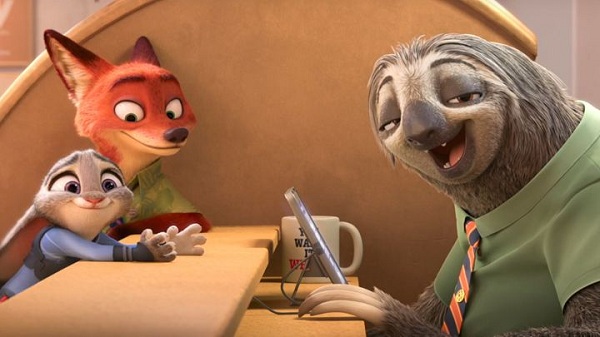 Finding Dory
Dory (Ellen DeGeneres) is a wide-eyed, blue tang fish who suffers from memory loss every 10 seconds or so. The one thing she can remember is that she somehow became separated from her parents as a child. With help from her friends Nemo and Marlin, Dory embarks on an epic adventure to find them. Her journey brings her to the Marine Life Institute, a conservatory that houses diverse ocean species. Dory now knows that her family reunion will only happen if she can save mom and dad from captivity.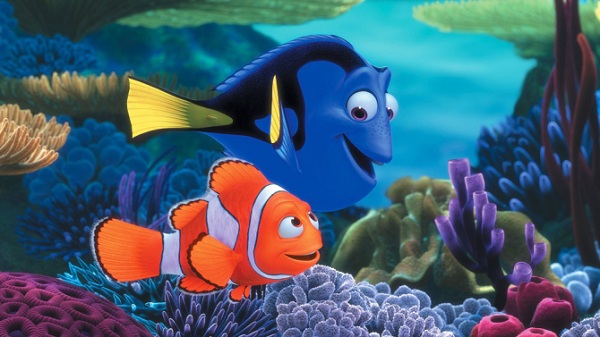 Inside Out
Riley (Kaitlyn Dias) is a happy, hockey-loving 11-year-old Midwestern girl, but her world turns upside-down when she and her parents move to San Francisco. Riley's emotions -- led by Joy (Amy Poehler) -- try to guide her through this difficult, life-changing event. However, the stress of the move brings Sadness (Phyllis Smith) to the forefront. When Joy and Sadness are inadvertently swept into the far reaches of Riley's mind, the only emotions left in Headquarters are Anger, Fear and Disgust.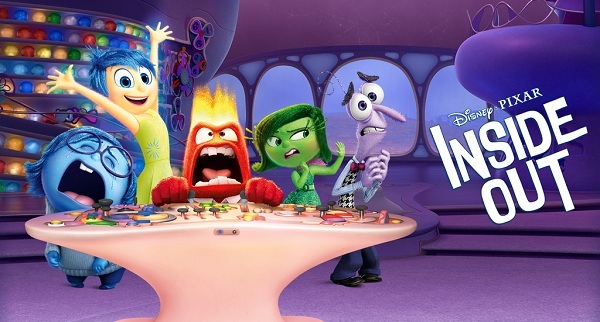 Sing
Dapper Koala Buster Moon presides over a once-grand theater that has fallen on hard times. An eternal optimist, and a bit of a scoundrel, he loves his theater above all and will do anything to preserve it. Facing the crumbling of his life's ambition, he takes one final chance to restore his fading jewel to its former glory by producing the world's greatest singing competition. Five contestants emerge: a mouse, a timid elephant, a pig, a gorilla and a punk-rock porcupine.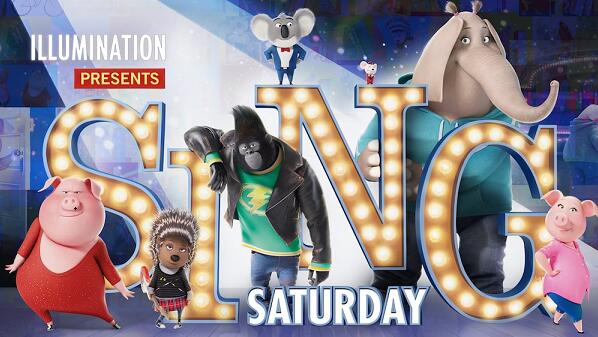 Beauty and the Beast (2017)
Belle (Emma Watson), a bright, beautiful and independent young woman who is taken prisoner by a beast (Dan Stevens) in its castle. Despite her fears, she befriends the castle's enchanted staff and learns to look beyond the beast's hideous exterior, allowing her to recognize the kind heart and soul of the true prince that hides on the inside.
Note: All of the above movies you can purchase or rent from iTunes Store. And you can play the purchased or rented movies on your PC, Apple TV, iPhone and other Apple devices. If you want to play iTunes Kids movies on Android tablets, game consoles and other non-apple players, you can go to try M4V Converter Plus. It is the best iTunes movies converter, which can help you to keep iTunes Rentals longer than limited time and play iTunes movies on Android phones, etc. And we will continually supply the interesting movies for you. Please continue to pay attention to us.
Related Topics