Can I watch a rented movie without wifi turned on? Ie. when I'm on a flight? I am getting ready for a long Southwest flight and would like to watch movies on my iPad on the flight. SW's wifi, so hoping I can rent a movie prior and watch it on the plane without having wifi. If so... Anything I need to know on how to make his work? BHaste asked on Apple Support Communities.
Can I watch a rented iTunes Movie on a plane or is it considered streaming (and hence, no internet access)? Asked on Q&A site Quora.
Referral Link Reading: Listen to Apple Music on Flight.
Many iTunes users might have faced the same problem. How to solve it? As we all know, renting movies from iTunes store is much cheaper than buy one. So more and more people prefer to rent a movie rather than purchasing it. According to Apple official website, users can rent movies through iPhone, iPad, iPod touch, Apple TV and your computer.
You can download the movie to your computer's iTunes library (but as a DRM'd rental) by clicking the Rent button. To play iTunes Rentals, make sure your devices has been involved: Mac or PC, iPhone 4 or later, iPad, iPod touch (4th generation or later), or TV using Apple TV. When you start watching it (sometime within a month of the download), it starts the clock ticking as to when it will self-delete from your drive on the following day. So you don't have to watch it all at once, but you do have to finish it before it disappears on you. After you start watching the movie, you have 24 hours (in the US) or 48 hours (elsewhere) to finish it. You can watch the movie as often as you like until it expires.
To watch iTunes rented movies when you're on a flight, you can download the entire movie before you go offline. Then press play to start watching within 24 hours if Wi-Fi is not available.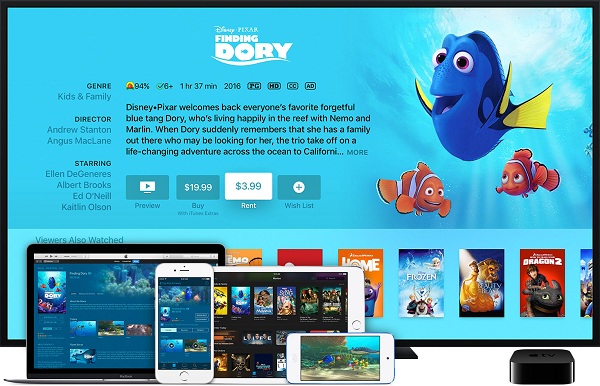 Convert DRM Protected iTunes Rentals to Keep forever
When you rent the movie from your computer, you can sync it to iPad via USB, but it will disappear from your computer's iTunes library. Though you can directly rent the movie on your iPad, you can only play it for one time. That's because iTunes Rentals are protected by Apple FairPlay DRM, which prevent you playing and sharing freely. So what should you do while you would like to watch your rented movies freely or keep it forever.
The iTunes Rental Converter - M4V Converter Plus is available for Mac and Windows users. It allows you to convert iTunes movies to common video formats with very high quality. Besides, it enables you to play any iTunes videos on various devices, including iPhone, iPad, Samsung Galaxy Series, Google Pixel, etc without having wifi. The following tutorial will show you how to convert DRM protected iTunes rented movies on Windows 10, 8, 7. At first you can download the application on your PC for free and install it. Before open it, please make sure you have installed the latest version of iTunes.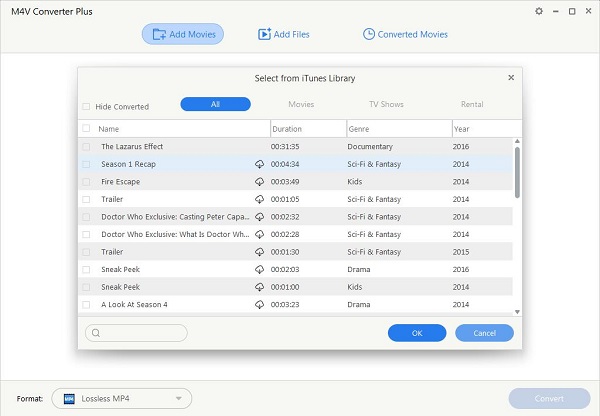 Step 1. Launch the program, click Add Movies button to import iTunes rented movies to the main interface.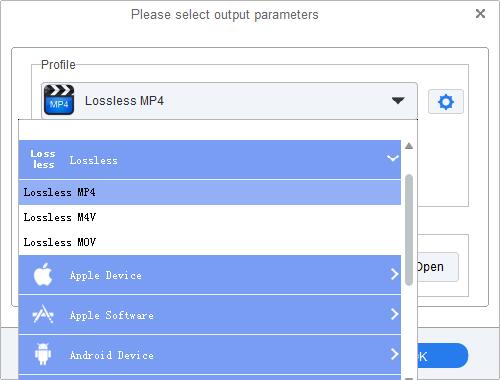 Step 2. Choose a suitable output format for your devices.
Click on the profile drop list in the bottom right corner of the screen, you can set the output format as MP4, MOV, WMV, AVI, FLV, Apple Device and Android Device as you like. You can choose the default file format Lossless MP4.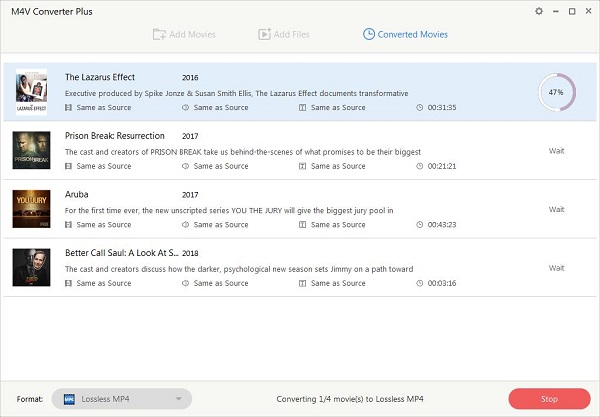 Step 3. Click Profile panel to start removing DRM and converting iTunes rented movies conversion.
The program will start converting automatically. While the conversion is finished, you can drag and drop the converted files to your devices. Now you can not only watch iTunes rented movies on the flight, but also can keep iTunes rentals forever and share them with others freely.
Related Topics