If you have iTunes 12.10.2+ installed, there may be an issue of only sound, no picture in the output files, we are working hard to resolve it. Should this problem appears, please refer to this link for a temporary solution.
Please try to use the previous version of iTunes like iTunes 12.9.5 and M4V Converter Plus for Win 5.5.5.
Note: Please re-download the movies with the old iTunes since the new version of iTunes uses a different type of encryption technology. Meanwhile, remember to de-authorize your iTunes and re-authorize it all over.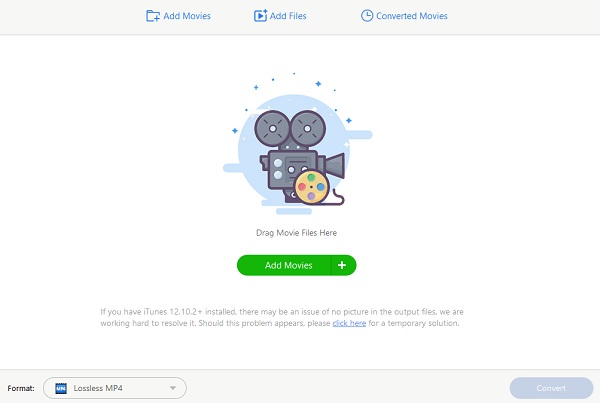 Question: What to do when iTunes or Program crashes?
A: When you got iTunes or the converter crashes, please email our Technical Support, and we hope that you can send us the crash report and the detail information:
-Version of Windows
-Version of iTunes
-Version of M4V Converter Plus
-The information of the iTunes Video as name, length, file size and so on
-The procedure you take and the log (Menu -> Locate log file)