For whatever reason, you need a phone now and it's got to be an iPhone. With four good ones to choose from, things can get complicated fast. You have the new models -- the iPhone 7 and bigger iPhone 7 Plus (is the dual camera worth it?) -- or you could save some bucks and buy last year's 6S or 6S Plus (now with more storage!). There's also the smaller iPhone SE (is that one too small?). So, here we will make a list of pros and cons compared to the phones.
iPhone 7 vs iPhone 7 Plus vs iPhone 6S vs iPhone SE: Price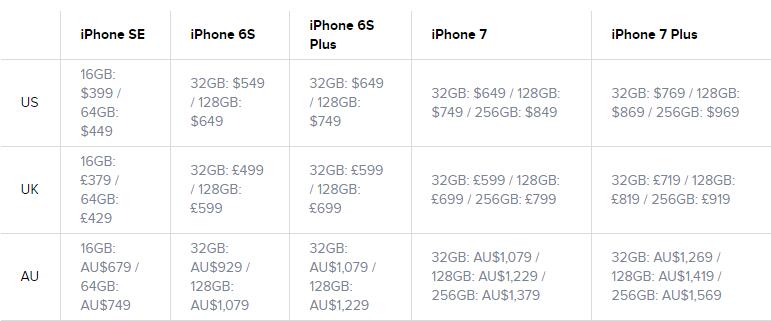 As far as iPhones go, the 7 Plus makes you elite. It's the priciest of the bundle, but with it you get that dual-camera system that can take some incredible photos with an artsy bokeh effect (better than the Google Pixel's version). Biggest downside: it can be unwieldy if you're used to a smaller phone.
Major pros:
Major cons:

Two cameras are better than one for fancy portrait shots and optical zoom
A 5.5-inch screen gives you tons of space to view and tap
Water-resistant
256GB option for monster storage space
Longer-lasting battery than iPhone 6S Plus

Most expensive iPhone
Large if you're used to a 5-inch screen or smaller
No headphone jack! (You have to use the Lightning port or wireless headphones/speakers)
Static home button feels weird at first
Jet black color option scratches easily
Is the dual camera worth it?
A dual-lens system doesn't guarantee better results than a single-sensor system. For instance, in objective testing, the dual-lens Huawei P9 and LG G5 don't deliver unambiguously better photo quality than some of their single-lens competitors. And it looks like the relevant iPhone 7's camera will be supplied by LG, though if recent leaked photos are correct, it won't be the same modules as those of the G5.
It probably won't help with video. Low-light video is still a problem for the iPhone, and as far as I can tell, no dual-camera systems address any video improvements. The current available technologies have half-baked zoom quality. While the computational zoom of dual-module cameras is a definite improvement over ugly digital zoom, it's still only partway to where it could be.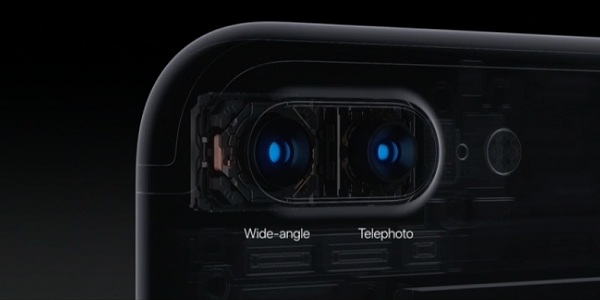 This year's 4.7-inch iPhone 7 makes some real gains against the iPhone 6S, especially when it comes to taking photos, charging up and withstanding a watery mess. It's a great phone, and not too big.
Major pros:
Major cons:

Cameras come with optical image stabilization, just like the 7 Plus (and 6S Plus)
Better low-light shots than last year's phone
Water-resistant
256GB option for monster storage space
Improved processor and battery performance over iPhone 6S

No headphone jack on this one either
Jet black color option scratches easily
Static home button feels weird at first
Looks almost identical to the 6S
Remember, the same cash gets you a larger iPhone 6S Plus if that's your jam, or get a 6S with quadruple the iPhone 7's starting storage.
iPhone 6S/6S Plus
Last year's phones still have a lot of mileage left, and Apple keeps it easy at 32GB and 128GB models (no more 16GB, hooray!). Note that the larger 6S Plus has optical image stabilization in its camera, while the 6S does not.
Major pros:
Major cons:

Apple shaved down the price
More storage! Base models now start at 32GB, not 16GB
They still have a headset jack
They're still good

Not water-resistant
Slightly shorter battery life than new iPhones
6S Plus doesn't have two cameras or fancy new portrait mode
Slightly slower processing speeds
If you don't have to be at the head of the pack, either iPhone 6S model is still a great buy. A lot of iPhone owners will hang on to theirs for another year, if not longer.
No, you will not plunge back into the Stone Age with an SE, even though it looks like yesteryear's iPhone 5. In fact, it's essentially a repackaged iPhone 6S, it's fast and one of the only "small phones" you can buy.
Major pros:
Major cons:

4-inch screen helps keep the body petite and light for small-phone fans
Compatible with iPhone 5/S cases if you're upgrading
Has most of iPhone 6S' goodies like Apple Pay, always-on Siri
Really affordable
Headphone jack
About the best battery life of any iPhone

Selfie cam is behind the times
No 3D Touch, if you're used to that
Not water-resistant
16GB model looks like a steal, but you'll want 64GB of storage
How long would I hang on to it? Its affordable, midrange price makes the SE a terrific stopgap to replace a lost or broken phone for a year while you wait for Apple's big 10th anniversary iPhone next year (more below). Then, sell it off or pass it on to the kids.
How to stream movies from your iTunes library on iPhone easily
Nowadays, people do spend a huge amount of their time on smartphones. The iPhone is far and away the most popular smartphone in the U.S., according to a new report by research firm ComScore. Most of smartphone owners used their phone to watch a video at least once everyday. Though iTunes has faced its fair share of criticism over the years for being rather cluttered and cumbersome, it is also a good media player for people who can catch up on the latest films on iTunes store.
This article mainly tells us how to stream movies from iTunes library on iPhone easily. At first we should free download the safe third-party iTunes movies converter - M4V Converter Plus. With it, you can strip Apple DRM protection legally and convert iTunes movies to iPhone easily.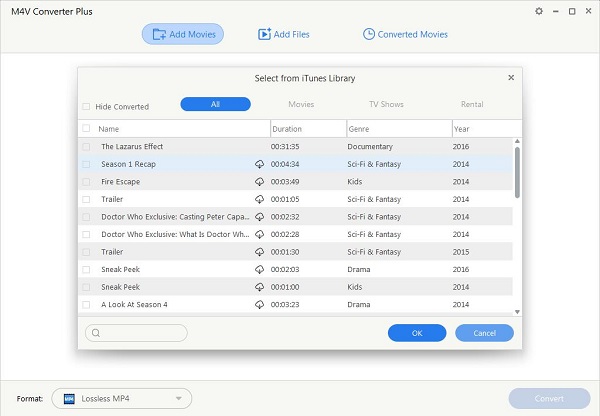 1. Install and launch the program on your PC and click Add Movies button to choose iTunes movies you want to convert, then click OK.
The program allows you to import iTunes purchased movies, Rentals, TV shows and music videos to the program. And it can support batch conversion, so you can add several files at the same time.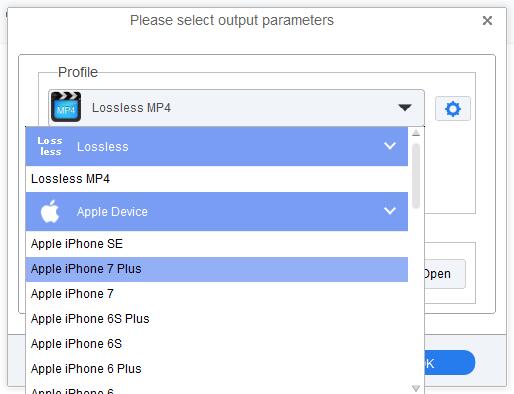 2. Click on Profile blue panel, you can select a proper output format for your iPhone.
There are a variety of video or audio formats for you to choose, such as MP4, MOV, AVI, WMV, MP3, WMA, etc. Here you can click on Apple device and choose iPhone 7 Plus, iPhone 7, iPhone 6S/6S Plus, iPhone SE and other iPhone mode from the option.
3. Click Profile to start the conversion. Wait a moment, you can find the target files on Converted Movies folder. Now you can stream movies from your iTunes library on iPhone easily. Besides, DRM protection has been removed, so you can share your iTunes movies with family and friends freely.
Related Topics