With the holiday season just around the corner, a new batch of movies are making their way to theaters in November, 2016. As usual, the month will have a few Christmas films such as "Almost Christmas" and "Bad Santa 2," but there will also be a mix of dramas and action films, like "Doctor Strange" and "Billy Lynn's Long Halftime Walk". Now check out some best movies to see in November of 2016. Check out some of the best movies coming to theaters in November of 2016.
Doctor Strange (Nov. 4th)
Just as Marvel's films threaten to devolve into a suffocating same-ol'-same-ol' formula, they throw this kaleidoscopic curveball at us. Resurrecting their bombastic in-house mystic for MCU inclusion, this solo film for Doctor Strange casts Benedict Cumberbatch as the Sorcerer Supreme, Tilda Swinton as his ageless mentor and Hannibal's Mads Mikkelsen as a villainous spell-slinger flirting with the dark side. Chiwetel Ejiofor and Rachel McAdams are also along for the ride; Sinister director Scott Derrickson is calling the shots, literally. And you don't have to know your Eye of Agamotto from your Infinity Gauntlet to dig the psychedelic spectacle that is the movie's real secret weapon.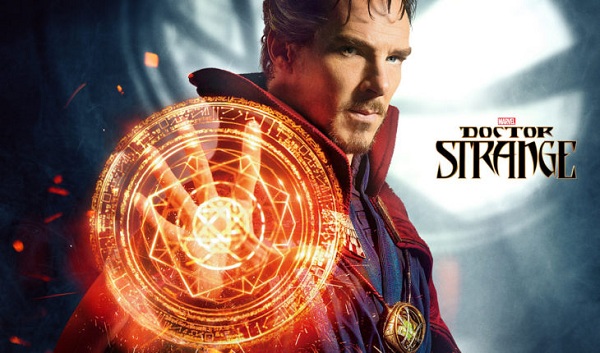 Hacksaw Ridge (Nov. 4th)
Mel Gibson plays up the "daring, audacious filmmaker" side of his, shall we say, complicated public persona with an unconventional sort of war picture. Andrew Garfield puts on a soft Southern accent to play conscientious objector Desmond T. Doss, a pacifist who really did save the lives of dozens of men during WWII without ever taking up a weapon. Though the soldier stuck to his principle that violence was not the avenue to peace, early reports hint that Gibson has served up another unrepentantly graphic epic to rival his blood-soaked Apocalypto. Vince Vaughn, Sam Worthington, and Hugo Weaving also star in this titanic tribute to one man's bravery, screen violence be damned.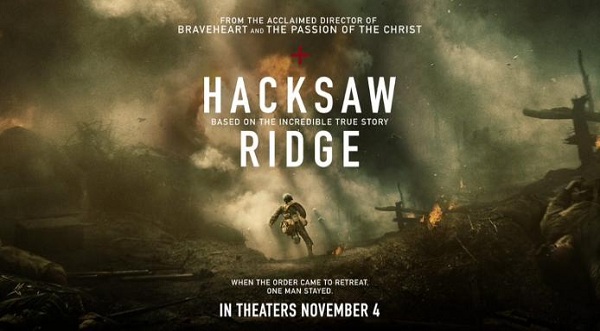 Loving (Nov. 4th)
Interracial couple Richard and Mildred Loving spent years of their lives in and out of courtrooms, getting mobbed by press, reluctantly accepting the mantle of national icon that the public thrust upon them, and for what? Nothing short of love, family and life, that's all. Joel Edgerton and Ruth Negga are the husband and wife who found thenlseves in the middle of a civil-rights–fueled legal battle – and who helped change the makeup of this country. Director Jeff Nichols smartly keeps the sermonizing to a minimum; instead, this drama hides its big stakes behind small-scale scenes of domesticity.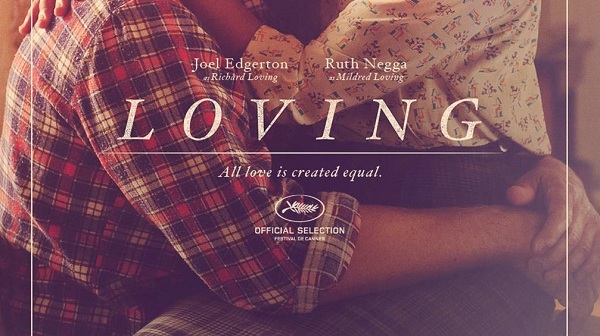 Almost Christmas (Nov. 11th)
From writer-director David E. Talbert comes "Almost Christmas," which stars Kimberly Elise, Omar Epps, Danny Glover, Mo'Nique and Gabrielle Union. After the head of their family passes away, the patriarch's only Christmas wish is for his brood to get along.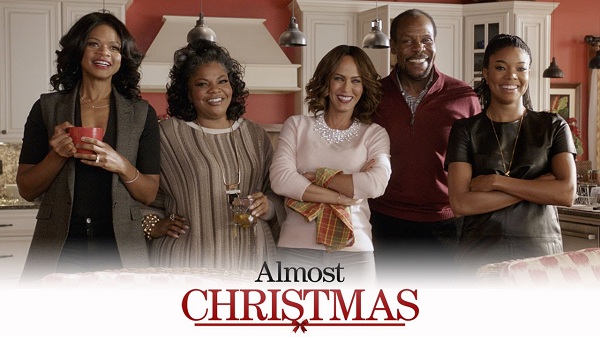 Arrival (Nov. 11th)
Dome-like spaceships suddenly appear on Earth, hovering over a random selection of cities around the globe. A linguist (Amy Adams) is recruited to attempt some sort of communication; quicker than you can say Close Encounters of the Third Kind, the woman and her partner (Jeremy Renner) find themselves caught between seemingly benign extraterrestrials and paranoid military folks. Most filmmakers would have mined this concept for beaucoup by-the-numbers blockbuster set pieces, but in the hands of director Denis Villeneuve (Sicario), this alien-invasion flick turns into a deeply philosophical treatise on language, communication, memory and being.Yes, that is a compliment.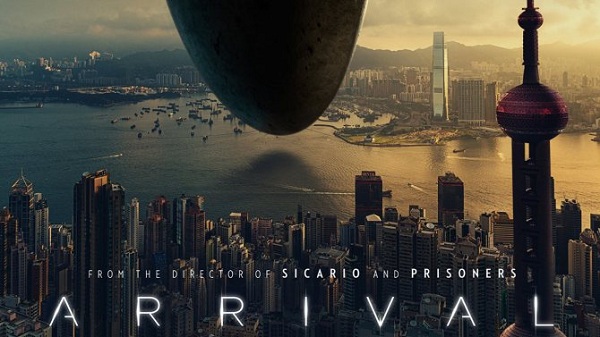 Elle (Nov. 11th)
Perennial lightning rod Paul Verhoeven courts controversy once again with a thriller blessed (or cursed) with one sick knock-knock joke of a hook. Living treasure Isabelle Huppert plays an aging video-game executive dealing with family problems and insubordinate employees; all of that pales in comparison, naturally, to the brutal rape she endures when a masked intruder invades her home. The indomitable woman then sets about investigating who may have been behind the crime – and more shockingly, enters into a psychosexual cat-and-mouse game with the culprit once she learns his identity. Devilish black comedy or morally abhorrent drama? You decide. Just don't miss it.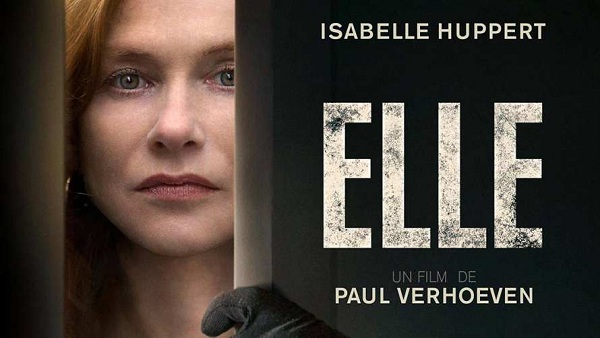 Billy Lynn's Long Halftime Walk (Nov. 18th)
Ever the ambitious filmmaker, Ang Lee made use of highly sophisticated camera technology to shoot this adaptation of Ben Fountain's award-winning novel – about a young war hero being used a political prop at a Thanksgiving NFL game – at the unprecedented rate of 120 frames per second. (Your run-of-the-mill movie runs at 24.) Audiences can be the judge of whether this represents cinema's next step forward or just more techno-ballyhoo. But if you don't care about hyper-real visuals, there's still a brutal story of combat and propaganda to sink your teeth into, with a cast that includes Kristen Stewart, Steve Martin, Vin Diesel, Chris Tucker and newcomer Joe Alwyn. Please rise for the presentation of our national colors.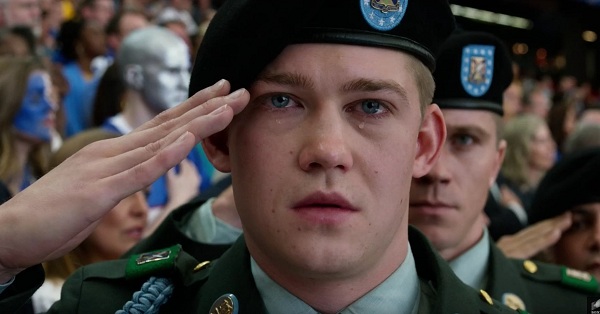 Edge of Seventeen (Nov. 18th)
Sarcastic and awkward high-school student Nadine (Hailee Steinfeld) is subjected to the usual indignities of the younger years – life-destroying haircuts, unrequited crushes, etc. But just when she thought it was safe to go back to the hallways, our heroine finds out that her older brother is porking her best friend. Mort-i-fied! To survive, Nadine will need all the cutting one-liners she can muster, not to mention a little support from a friendly teacher/spirit guide (Woody Harrelson). This John Hughes-style throwback is already gaining a reputation as being a cut above your average teen-flick. Bonus points if you bring an actual teenager to see it, and they then scream that no one understands them afterward and proceeds to slam their bedroom door.
Fantastic Beasts and Where to Find Them (Nov. 18th)
Studio executives are praying that the Harry Potter brand still has a lot of magic left as they prepare to launch a massive spin-off franchise, set decades before the Hogwarts adventures readers know and love. In New York during the roaring Twenties, magical zoologist Newt Scamander (Eddie Redmayne) accidentally frees a menagerie of enchanted beasties into the city. He must collect them all before the nefarious Percival Graves (Colin Farrell) does so first, or risk untold chaos in the Big Apple. Judging from the trailers, your Potterphile prayers will probably be answered a hundredfold.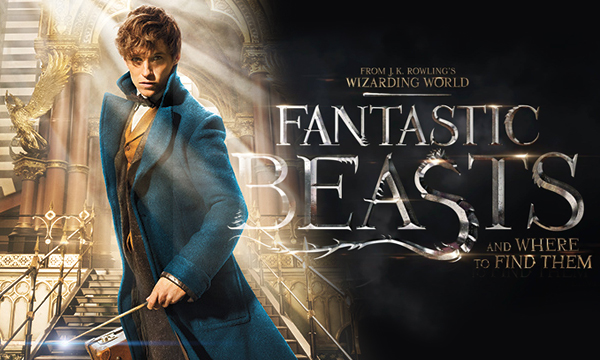 Manchester by the Sea (Nov. 18th)
There's no way a thorough explanation of what makes Kenneth Lonergan's latest film so powerful can fit in single paragraph, but here goes: An emotionally closed-off janitor (Casey Affleck) wrestles with the decision over who will take custody of his recently deceased brother's teenaged son. The uncomfortable realities of death — the tedium, the logistics, the waiting — all rise to the surface, and yet there's nothing melodramatic or overly maudlin in Lonergan's withdrawn approach, either, which finds room for humor, pathos and, in a late-act scene between Affleck and Michelle Williams, absolute heartbreak. You simply will not see a better, more humanistic family drama than this.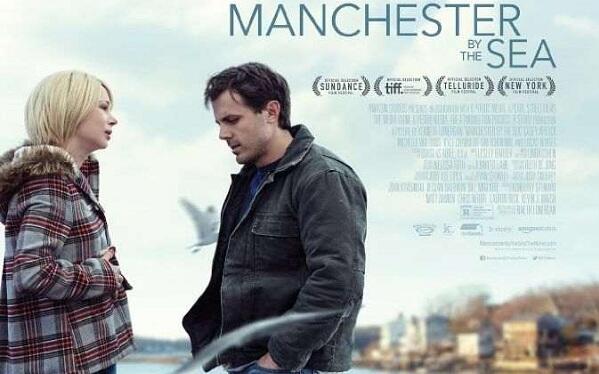 Moana (Nov. 23rd)
Expanding their reach to every last forgotten corner of the globe, Disney finally incorporates a Polynesian princess into the mix. Meet Moana, the teenaged navigator who, along with the demigod Maui (voiced with full-throated jolliness by Dwayne 'The Rock' Johnson), goes on a search for a fabled island that may hold the secret to protecting her family from certain Oceanic doom. As if the sunny, colorful animation style wasn't enticing enough, the film features new original music from Hamilton creator Lin-Manuel Miranda, too.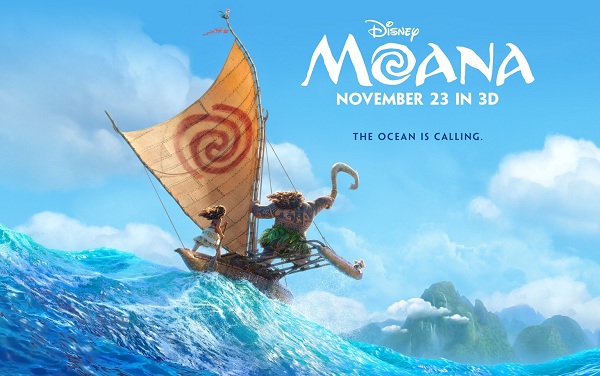 Allied (Nov. 23rd)
You think you know someone, and then one day you wake up to find out you're married to a Nazi spy. Or, at least, you might be. A WWII intelligence officer (Brad Pitt) has to get to the bottom of things after his handlers suggest that his new wife, a beautiful French Resistance fighter (Marion Cotillard), could be in cahoots with the Third Reich. Think of it as a sort of Mr. and Mrs. Smith in high-budget period attire follows, with tensions agonizingly building as distrust blooms between the two lovers. Lizzy Caplan, Matthew Goode and Jared Harris all star as well, though we'll bet you a Nazi bounty of stolen gold bricks that the public's focus will mostly be on the recently-divorced A-lister and his comely costar.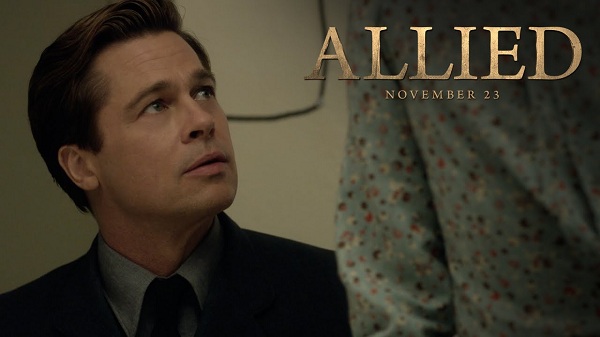 Bad Santa 2 (Nov. 23rd)
You may still be working off your turkey hangover from Thanksgiving, but that should not stop you from celebrating the fact that Billy Bob Thornton is back as the meanest Christmas sumbitch there ever was. Thirteen years after the original Bad Santa redefined misanthropic holiday movies, everyone's favorite con man Kris Kringle returns (with Mean Girls director Mark Waters now behind the camera) for another sleazy heist, this time enlisting the help of his ruthless mama (a foulmouthed Kathy Bates). As they try to scam a quick buck, Thornton's degenerate also attempts to put a move on purehearted charity worker (Christina Hendricks) while depleting every liquor store in the immediate area of its stock. Enjoy it with the stiffest glass of eggnog ever.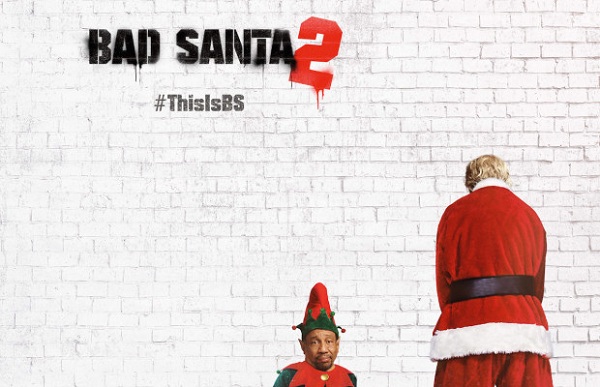 Note: All above movies are coming soon to theaters. When they are showing at cinemas, you can also pre-order, purchase or rent them from iTunes Store. M4V Converter Plus can convert any iTunes movies to unprotected MP4, AVI, WMV,etc. And we will continually supply the movies news for you. Please continue to pay attention to us.
Related Topics