Do you encounter with the next problems as well:
"I purchased videos on iTunes, but I can't play them on my video player, because they are in some 'protected' M4V format that only works on iPods. How can I convert iTunes videos to MPEG or WMV format so I can play them on MY portable video device?"
For the existence of DRM protection, after you purchased videos from iTunes Store, these M4V videos cannot be played one portable video player, PDA or cell phone. Just only iTunes, or some other Apple products can play them, and the maximum is 5 devices. DRM has limited the software so it will copy purchased videos (M4Vs) only to video iPods - also an Apple product.
That is unfair, you have purchased the M4V movies, however you don't have the entire ownership of the movies.
Most ones may like PSP, PS3, iRiver, and Creative Zen instead of iPod, iPhone and like this, if they want to play the videos on the portable players, it seems impossible. It needs conversion, and DRM removal. Then you can enjoy the purchased videos anywhere and anytime.
Kinds of iTunes limitations to play the videos
1. Not all of the operating systems support iTunes.
2. You cannot play iTunes videos on Creative Zen, iRiver and like this non-Apple portable video players.
3. Impossible to enjoy them on the car or the big screen in your living room.
4. Share with your family or friends.
Because the above and other related inconvenient cases, you need a iTunes M4V Converter to help you. M4V Converter Plus for Win is the right answer.
Convert purchased M4V to MPEG, WMV, AVI with M4V Converter
M4V Converter Plus for Win is new released iTunes video converter for windows users by M4V Converter Plus Inc. With this M4V Converter, you can easily convert any iTunes Videos, even purchased or rent from iTunes Store with excellent output quality.
The software uses the high speed playing and recording technology to convert your M4V videos to MP4, AVI, FLV and so on. Meanwhile it removes the DRM protected from the protected purchased M4V movies and protected rent iTunes movies.
What you need to do, is just to download the install file of M4V Converter for Win, install and run it, click "Add Movies" to choose the files you want to convert in the iTunes library, set the output format and output path, finally click format setting panel to start converting M4V to other popular video formats like MP4, AVI, FLV, 3GP, etc. The conversion is very fast. After the conversion, you can enjoy the converted files freely."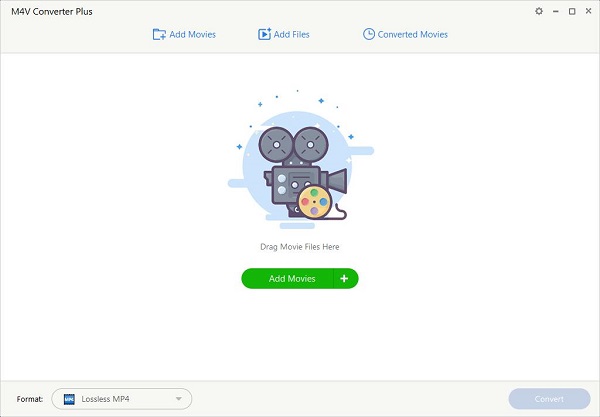 There are also quite a plenty of presets for iPod, iPad, iPhone, Blackberry, mobile phone, iRiver, Creative Zen, Zune, Wii and so on. You can select one according to your need. This option is very easy, why not download M4V Converter and take a try?
So before converting iTunes videos to MPEG or other unprotected formats, check your conscience and motivation. If you are making copies of video files for your own personal use, because of the restrictions imposed by iTunes, go for it. Otherwise, it might be smarter (and possibly cheaper) to just buy the video on disk.
Related Topics