New version of M4V Converter Plus for Mac has released on Nov 3th, 2016. The new version supports reading iCloud Movie on the Add-Movie window. And all the iCloud movies are marked with icloud icon.
Apple iCloud Service
iCloud securely stores your photos, videos, documents, music, apps, and more - and keeps them updated across all your devices. So you always have access to what you want, wherever you want it.
Apple mobile devices (iPad, iPhone and iPod Touch) running iOS 5 or newer will connect to the iCloud storage associated with your Apple ID. Then, iOS and other apps capable of saving data to iCloud will automatically synchronize that data while you're connected to the Internet.
Apple computers running Mac OS X Lion (10.7) or newer can run apps programmed to synchronize with iCloud storage.
All Apple computers can view, upload and download iCloud storage contents using the Web app at icloud.com. The look and feel of the icloud.com Web site resembles the default Apple iOS interface.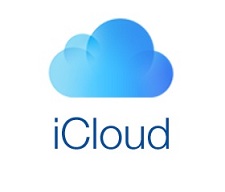 You can authorize up to 10 devices to access and use iCloud with your Apple ID. This is a leap beyond the iTunes Store authorization, which is limited to five devices. You get 5GB of free storage in iCloud and you have the option to choose a plan for up to 2TB. More iCloud storage means more space to store your photos, videos, documents, and apps, so they're always available from any device. iCloud Photo Library and iCloud Drive can also help free up space on your devices.
How to watch Purchased movies from iCloud on non-apple devices
iCloud will only show you movies that your bought through the iTunes store, using the same iTunes account that you're logged into on your device. When you buy a movie from iTunes it is automatically stored in iCloud so you can access it from any device, including your iPhone, iPad, Mac, and Apple TV. Apple offers 5 GB of free iCloud space to everyone (free 5 GB is per Apple ID, not per device), but you'll run up against that storage limit sooner than you'd think. You can free up iCloud storage space by backuping movies and TV shows.
M4V Converter Plus for Mac released its new version 4.2.4, which can support reading iCloud Movie on the Add-Movie window. You can convert the iCloud videos to other common video formats, so that you can play iCloud videos on Apple devices and more other devices. The following tutorial will show you how to convert iCloud videos to any devices you want.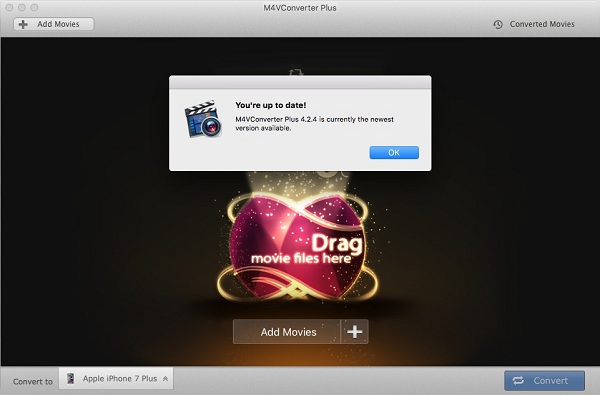 1. New user can click above Download button to get the free trial version. For old user, just click the main menu bar > Check for Updates..., and install the update.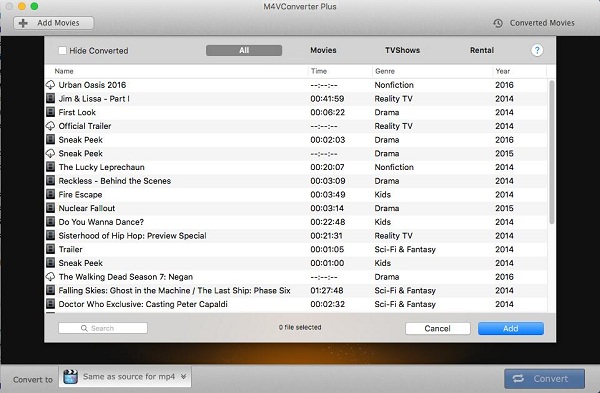 2. Open the new version, and click Add Movies button to the program. Different from the previous version, the new version support converting iCloud video. You can find iCloud videos are marked with icloud icon.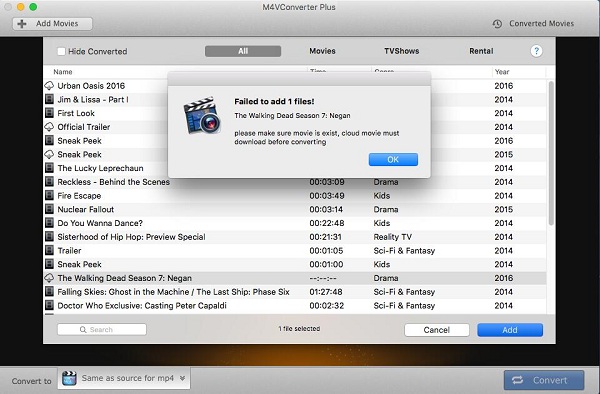 3. If you select the iCloud directly, you will find the hint as the picture shown.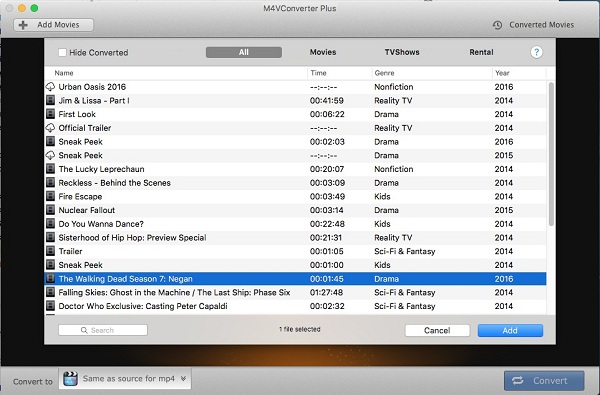 4. Now you can download the videos from your iTunes library. After downloading, you can add the iCloud videos to the program successfully.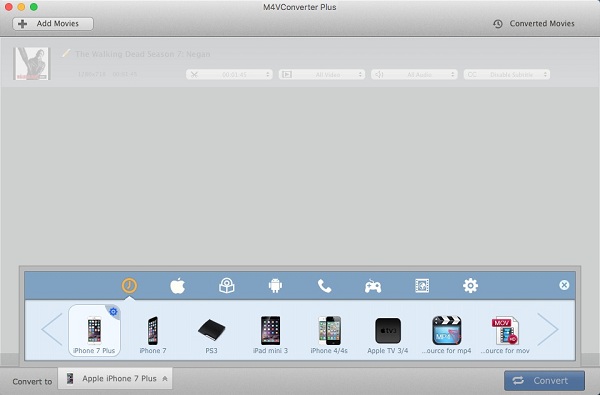 5. Set output format for your devices. Here you can convert iCloud videos to unprotected MP4, MOV, FLV, etc. You can also choose iPhone 7 Plus, iPhone 7, PS3/4, Google Pixel and other popular mobile players.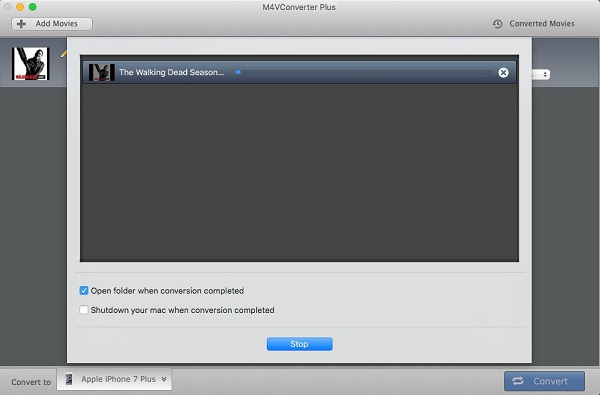 6. After all setting are done, click on the Convert button, the added iCloud videos will start conversion automatically.
Related Topics