Fantastic Beasts and Where to Find Them is a 2016 British fantasy film directed by David Yates and distributed by Warner Bros. Pictures. A spin-off prequel of the Harry Potter film series, the film was produced and written by J. K. Rowling (in her screenwriting debut), inspired by her book of the same name. The film stars Eddie Redmayne as Newt Scamander. It premiered in New York City on 10 November 2016 and was released worldwide on 18 November 2016.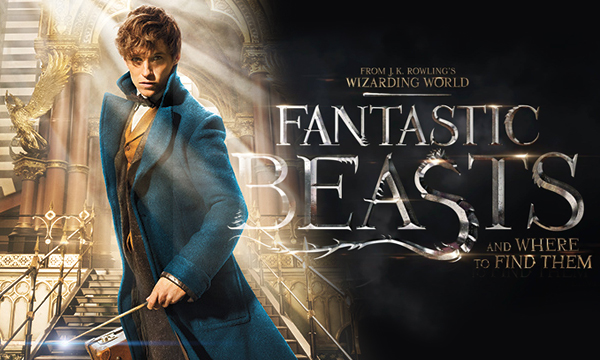 Is Fantastic Beasts and Where to Find Them Worth Watching
This movie is both a spinoff and prequel of sorts of the Harry Potter series. The movie, written by Harry Potter author J.K. Rowling herself, delves into the origins of two relatively insignificant plot points touched on in the books. The first plot point is about the titular textbook that is part of the curriculum at Hogwarts, and the quirky author who wrote it. The second, and less prominent plot point, is about a dark wizard character that had close ties to Dumbledore named Grindelwald. While this movie takes place in the frightening landscape that was 1920s America it still manages to give some depth to the events of the Harry Potter series that didn't take place until almost 60 years later, and a whole ocean away.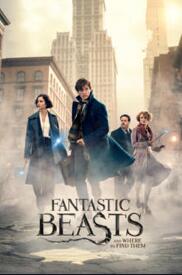 Fantastic Beasts and Where to Find Them is absolutely worth your money, despite not quite living up the Harry Potter franchise. It is the first full-length Harry Potter franchise story that leaves behind childhood adventure and teen angst, and expressly deals with adult characters living in an adult world. And there has to be some appeal in that for longtime series fans. Read the movie reviews by film critics or movie fans before you decide whether to go to the theater. Or you can also pre-order it from iTunes Store.
Rowling has a voluminous imagination and Yates keeps things humming along, although, as was also true of many Potter movies, there is often too much of a good thing. by Peter Rainer, Christian Science Monitor
With dazzling effects and wondrous new characters, J.K. Rowling's world of witchcraft and wizardry is back with a 1920s steampunk feel. by Tom Glasson, Concrete Playground
I was surprised at how good this film is, being an extension of the Harry Potter "Cinematic Universe," to borrow a phrase. I was expecting that familiar downward spiral of destiny, but this is more upbeat and unpredictable. by Robert Roten, Laramie Movie Scope
Fantastic Beasts leaps into ludicrous territory without regret far too often. Its formulaic and ridiculous display tarnishes a fifteen year old franchise that leaves you with the question. by Chris Sawin, Examiner.com
Purchase Harry Potter Movies From iTunes and Play them Freely
Harry Potter is a British-American film series based on the Harry Potter novels by author J. K. Rowling. The series is distributed by Warner Bros. and consists of eight fantasy films, beginning with Harry Potter and the Philosopher's Stone (2001) and culminating with Harry Potter and the Deathly Hallows – Part 2 (2011). You can buy all eight movies as a bundle for $84.99. Of cource, you can also purchase the Harry Potter complete collection low as $49.99 when Apple offer the movie bundle at deep discounts in its iTunes Store. When iTunes have a firesale on movie bundles, hope you can get the crazy low price in time.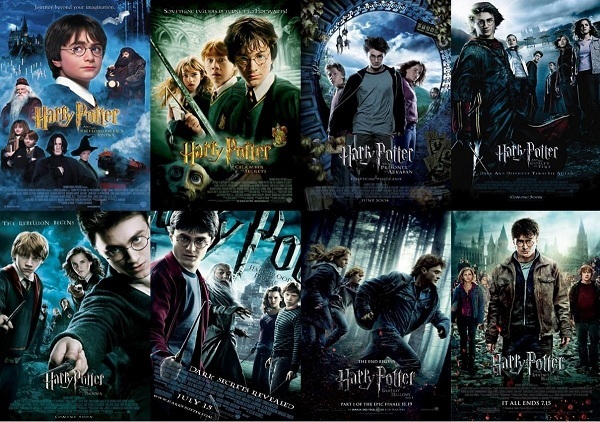 Once you have purchased all 8 Harry Potter Movies, you can enjoy these magic films on your Apple devices again and again. If you want to share these movies with your friends or play the movies on HD TV together with your family, you may run into difficulties. That's because your purchased movies from iTunes Store are M4V files with DRM protection, which stop you copying or sharing to other common players. Besides, you are limited to watch those purchased movies on no more than 5 apple devices.
To play iTunes purchased Harry Potter movies without any limitations, you can seek help of M4V Converter Plus. It is a perfect iTunes movies Converter with all that features that can help you to resolve the problem. It allows you to remove DRM from iTunes protected M4V files by converting them to unprotected MP4, MOV, AVI, WMV for Windows. You can also select particular device preset from profile, including iPhone 7, Galaxy S7, Google Pixel, PS4 and more. M4V Converter Plus for Win also enables you to convert iTunes movies in batch so that you can convert Harry Potter bundle at the same time. The following guide will show you how to convert iTunes movies to unprotected MP4 freely.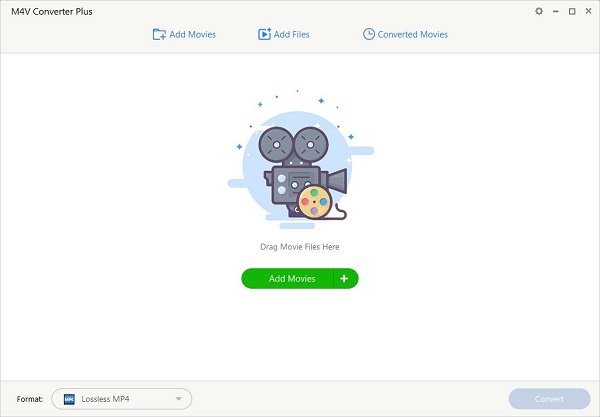 Step 1. Free download the M4V Converter Plus for Win on your PC, install and run it.
After you download the program, the installation can be very simple with the help of installation wizard. Then run it, you will see the main interface.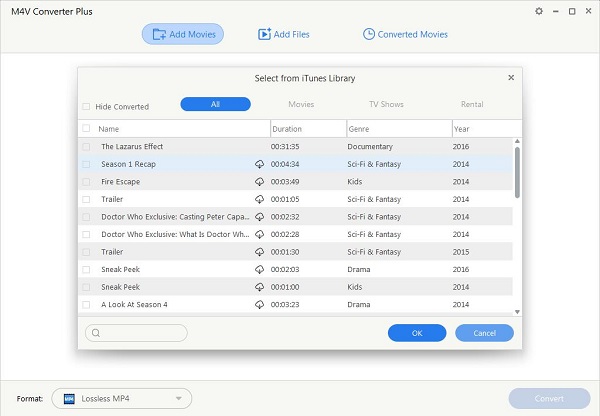 Step 2. Import you purchased iTunes movies to the program.
You can import iTunes movies to the program in two ways: you can click Add Movies button or you can directly drag the videos to the main interface(iTunes will start automatically). You can use the same method to add iTunes Rentals, TV Shows and music videos to the program.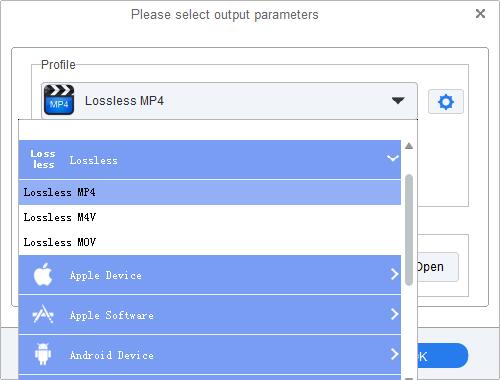 Step 3. Click Profile panel to select output format.
You can choose Lossless MP4 by default. Because MP4 file is the most common video file formats for almost all devices.
Step 4. Hit Profile again to start converting DRM M4V to MP4 easily.
In the Converted Movies folder, you can easily find the converted iTunes Harry Potter series. Now you can play iTunes Purchased Harry Potter Movies Freely.
Play iTunes Movies freely