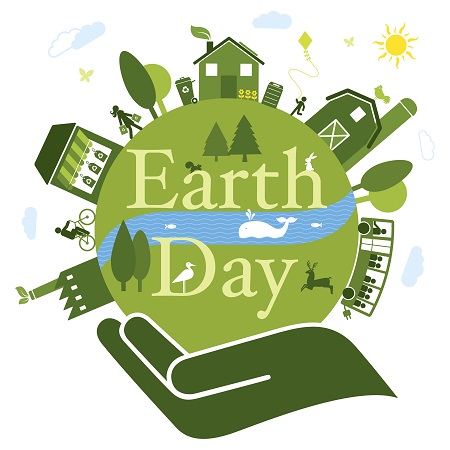 Earth Day is an annual event celebrated on April 22. Worldwide, various events are held to demonstrate support for environmental protection. First celebrated in 1970, Earth Day events in more than 193 countries are now coordinated globally by the Earth Day Network.
2017 Earth Day is coming soon. It's a laudable event, one which we could probably stand to celebrate more than once a year. Numerous communities celebrate Earth Week, an entire week of activities focused on the environmental issues that the world faces. In 2017, the March for Science occurs on Earth day (April 22, 2017) and is followed by the People's Climate Mobilization (April 29, 2017).
Earth Day isn't just for grownups. The Earth is Our Mother. We should get everyone to think about how to protect our planet, including our kids. This article lists nature movies you can watch with kids, almost films are produced by Disneynature which showcase the fierce power and beauty of nature itself. Check out the following Earth Day movies.
Top 10 Movies you can watch to celebrate Earth Day 2017
Earth(2007)
The first film in the Disneynature series, EARTH, narrated by James Earl Jones, tells the remarkable story of three animal families and their amazing journey across the planet we call home. EARTH combines rare action, unimaginable scale and impossible locations by capturing the most intimate moments of our planet's wildest and most elusive creatures. Directors Alastair Fothergill and Mark Lindfield, the acclaimed creative team behind the Emmy Award? winning "Planet Earth," combine forces again to bring this epic adventure to the big screen.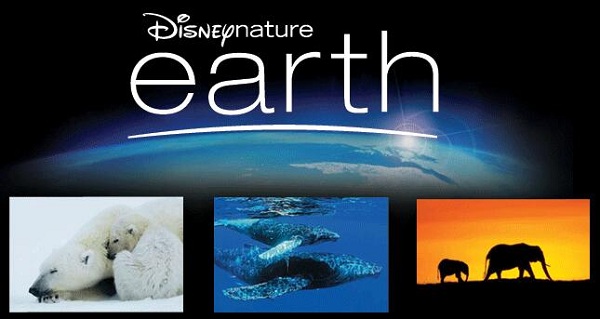 The Crimson Wing - Mystery of the Flamingos
Discover one of nature's last great mysteries in The Crimson Wing, a miraculous story of love, courage and survival from the landmark Disney nature collection. In a place like no other on the planet, the dramatic and desolate Lake Natron in northern Tanzania, you'll witness a spectacle unlike anything you've seen before - a million crimson-winged flamingos arrive to continue the circle of life. Focusing on the adventures of a single chick, and set against a backdrop of never-before-filmed landscapes, The Crimson Wing is a visually stunning journey into the life and struggles of the mysterious and inspiring flamingo.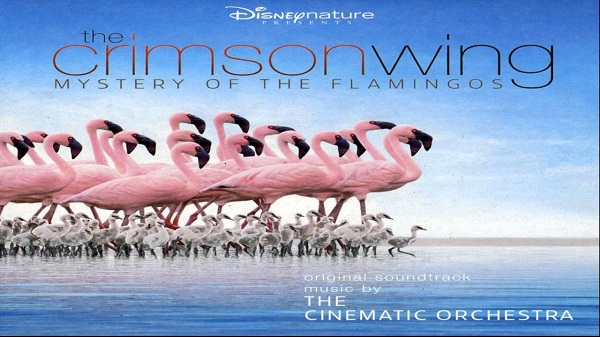 Oceans
Dive into Oceans from Disneynature - the studio that brought you earth - for a spectacular story about remarkable creatures under the sea. Stunning images await as you journey into the depths of a wonderland filled with mystery, beauty and power. It's an unprecedented look at the lives of these illusive deepwater creatures through their own eyes. Incredible state-of-the-art underwater filmmaking will take your breath away as you migrate with whales, swim alongside a great white shark and race with dolphins at play. Filled with adventure, comedy and drama, Oceans is a fascinating and thought-provoking experience you'll never forget.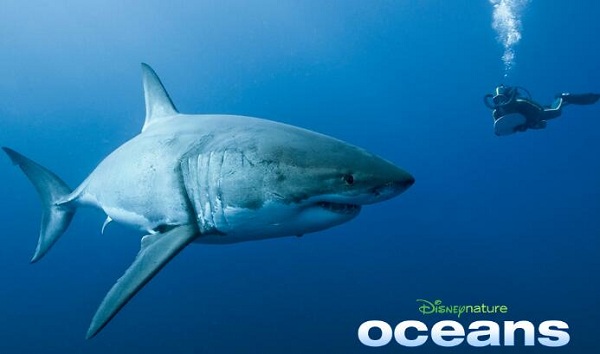 African Cats
Filmed over two-and-a-half years in the Maasai Mara National Reserve in Kenya, Keith Scholey and Alastair Fothergil's nature documentary focuses on Sita, a mother cheetah with five cubs, and Mara, a lion cub whose parents, Layla and Fang, are the aging rulers of their pride. As a single mother, it falls to Sita alone to ensure the survival of her progeny, while Mara faces a more immediate threat: If another lion topples Fang, Mara and her siblings will be killed or driven off.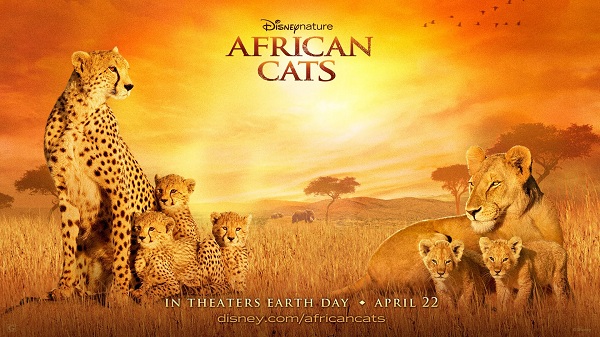 Chimpanzee
Journey deep into the African rainforest and meet Oscar, an adorable young chimp with an entertaining approach to life. The world is a playground for little Oscar and his fellow young chimps who love creating mayhem. Full of curiosity, a zest for discovery, joy and a love for mimicking others, they are some of the most extraordinary personalities in the animal kingdom. Stunning hi-definition images bring you up close and personal as Oscar and his family navigate the complex territory of the forest. It's an inspiring and life-changing adventure that overflows with courage and charm. And it will capture your heart.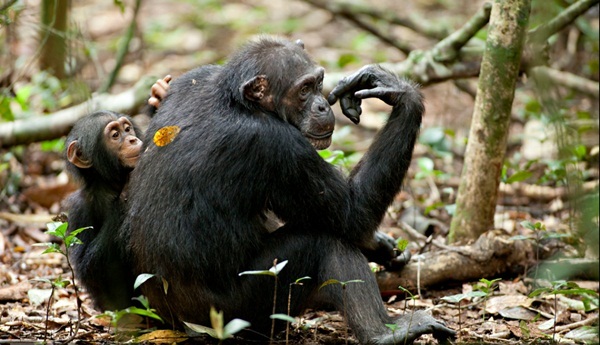 Bears
Filmmakers Alastair Fothergill and Keith Scholey chronicle a year in the lives of an Alaskan brown bear named Sky and her cubs, Scout and Amber. Their saga begins as the bears emerge from hibernation at the end of winter. As time passes, the bear family must work together to find food and stay safe from other predators, especially other bears. Although their world is exciting, it is also risky, and the cubs' survival hinges on family togetherness.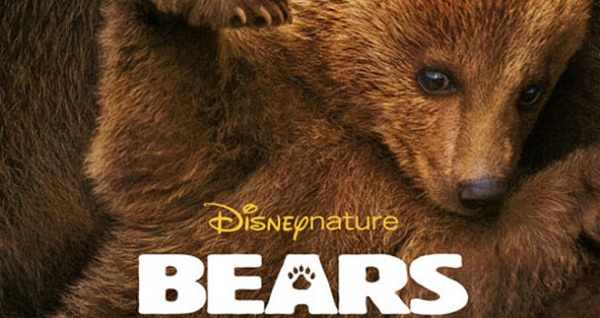 Monkey Kingdom
Life is an adventure for Maya, the clever and resourceful blonde-bobbed monkey in Disneynature's "Monkey Kingdom," set among ancient ruins in the storied jungles of South Asia. Maya's world is forever changed when she welcomes her son, Kip, into her complicated extended family. Like all families, Maya's has more than its share of colorful personalities-and she's determined to give her son a leg up on the social ladder. When their longtime home at Castle Rock is taken over by powerful neighboring monkeys, Maya's whole family is forced to relocate, where she uses her street smarts and ingenuity to lead them to untapped resources amidst strange new creatures and unsettling surroundings. Ultimately, they will all have to work together to reclaim Castle Rock, where Maya can hopefully realize her dreams for her son's future.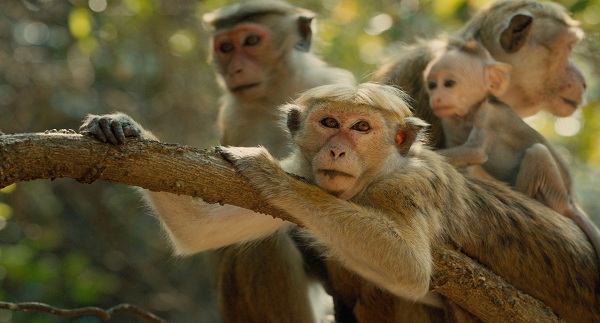 Born in China
Born in China is a 2016 American-Chinese nature documentary film directed by Lu Chuan. A co-production between Disneynature and Shanghai Media Group, the film was released in China on August 12, 2016 and will be released in the United States on April 21, 2017, one day before Earth Day. Born in China is a documentary that looks at the wildlife in China, including endangered animals.
Growing Up Wild (2016)
From their first steps of exploring their world to their final steps into independence, the film reveals the triumphs and setbacks of five young animals, in which instinct, parental lessons, and trial and error ultimately define their destinies. With a little guidance from sage family members, each must figure out how and where to find food while learning to recognize the very real threat of danger.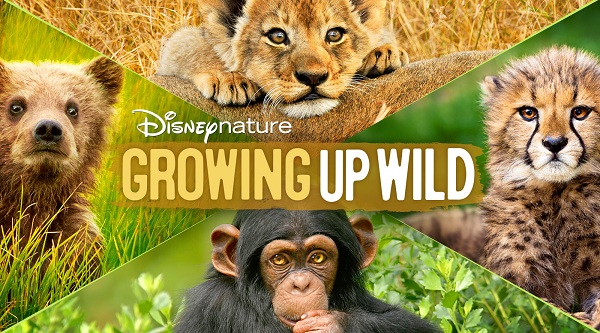 WALL-E
WALL-E, short for Waste Allocation Load Lifter Earth-class, is the last robot left on Earth. He spends his days tidying up the planet, one piece of garbage at a time. But during 700 years, WALL-E has developed a personality, and he's more than a little lonely. Then he spots EVE (Elissa Knight), a sleek and shapely probe sent back to Earth on a scanning mission. Smitten WALL-E embarks on his greatest adventure yet when he follows EVE across the galaxy.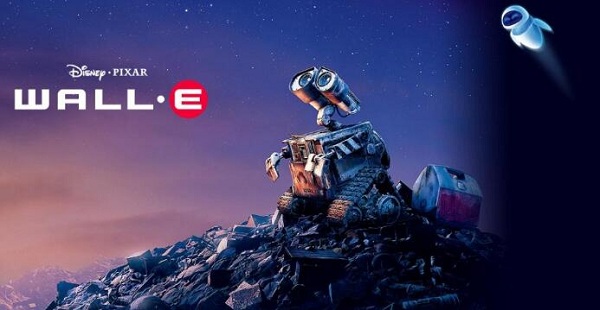 Watch iTunes Purchased or Rented Earth Day movies Freely
Almost above Earth Day movies you can purchase or rent from iTunes Store (Except Born in China). You can play these iTunes movies on Apple products like iPad, iPhone, iPod, Apple TV and computer.
However, all iTunes movies are M4V file formats protected by Apple's FairPlay DRM copy protection. Due to DRM, you are not allowed to watch iTunes Rentals and Purchases on non-apple devices. M4V Converter Plus is an all-in-one iTunes movie Converter. It can help you to strip DRM from any iTunes protected videos by converting M4V to unprotected MP4, AVI, FLV, WMV, MPEG, 3PG and other common video formats at 20X faster conversion speed.
With M4V Converter Plus, you are able to play iTunes purchased movies freely, and keep iTunes Rentals longer than limited time. And we will continually supply the interesting movies for you. Please continue to pay attention to us.
Related Topics