Disney Movies are incredibly popular among kids and family. Why? That's because they're all allowed to be about more than the story they're presenting. Kids can latch onto colorful characters and catchy songs but adults can appreciate imagery and subtext they can relate to. Disney would have a big year in 2016 with several movies released, like The Finest Hours, Zootopia, The Jungle Book and so on. Take a look at our list below and see review are italicized to decide what movie do you want to watch.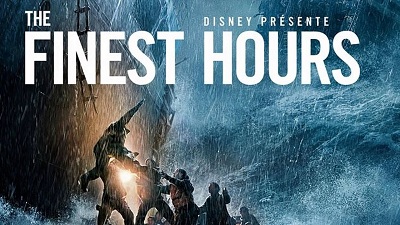 The Finest Hours
Plot Summary: The Coast Guard makes a daring rescue attempt off the coast of Cape Cod after a pair of oil tankers are destroyed during a blizzard in 1952.
The actors' faces and voices tell us more about the frailty of humankind than a bunch of fake waves do. Written by Stephanie Zacharek, Time
It's shame that terrific story's engines keep flooding in the face of wave after wave of narrative inertia. Written by Michael O'Sullivan, Washington Post
An unpretentious Disney drama about a real-life 1950s rescue mission by the US Coast Guard sails in well charted waters. Written by Ryan Gilbey, The Guardian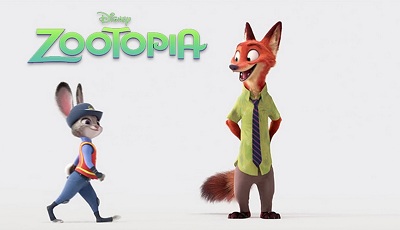 Zootopia
Plot summary of Zootopia you can find at iTunes Top Kids Movies. Zootopia is regarded as one of the best Disney animated movies of the year so far.
The film that unfolds from these beginnings is in many ways a conventional one, but it unfolds with so much wit, panache, and visual ingenuity that it outstrips many a more high-concept movie. Written by Christopher Orr, The Atlantic
Zootopia is surprisingly and often delightfully specific about its far-from-buried subtext, about the way different groups share certain spaces in this world. Written by Jesse Hassenger, A.V. Club
Disney's happy-animals comedy, featuring Idris Elba, is good to look at and adroit in its politics. Written by Wendy Ide, The Guardian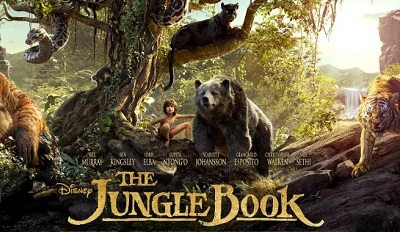 The Jungle Book
Plot Summary: After a threat from the tiger Shere Khan forces him to flee the jungle, a man-cub named Mowgli embarks on a journey of self discovery with the help of panther, Bagheera, and free spirited bear, Baloo.
Hyperreal digital animation meets old-fashioned storytelling in this faithful remake, which loses the songs but brings new, ingenious twists on the original. Written by Peter Bradshaw, The Guardian
The Jungle Book is proof that even the crassest commercial imperatives can be transcended when imbued with love and creativity. Written by Christopher Orr, The Atlantic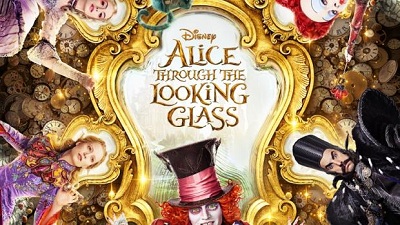 Alice Through the Looking Glass
Plot Summary: Alice returns to the whimsical world of Wonderland and travels back in time to help the Mad Hatter. This yesterday-and-tomorrow-but-never-today amusement feels less dark and dangerous than the Alice in Wonderland original.
The movie is gaudy, loud, complacent, and vulgar. As such, it's acceptable entertainment for 21st-century children and audiences who want to be treated like children. Written by Ty Burr, Boston Globe
Say this for the Alice film series: Despite colossal budgets, elaborate fantasy world-building, and prominent summer release dates, no one involved seems to have worried much about plot. Written by David Sims, The Atlantic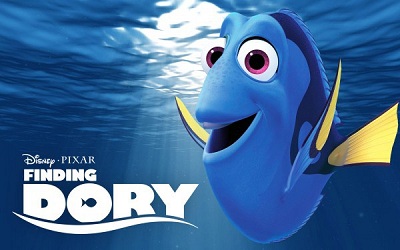 Finding Dory
Plot Summary: The friendly-but-forgetful blue tang fish begins a search for her long-lost parents, and everyone learns a few things about the real meaning of family along the way.
Finding Dory argues, with lovely ingenuity and understatement, that what appear to be impairments might better be understood as strengths. Written by A. O. Scott, The New York Times
If Finding Dory lacks the fresh surprise of its predecessor, it still brims with humor, heart and animation miracles. Written by Peter Travers, Rolling Stone
Finding Dory isn't just a worthy sequel to Nemo, it also succeeds on its own - as a rousing tale of love and overcoming adversity. Written by Ben Kendrick, Screen Rant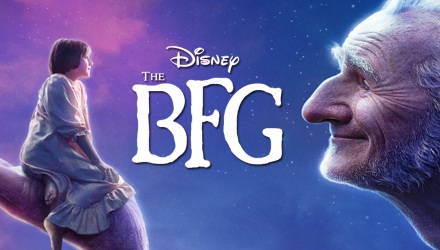 The BFG
Plot Summary: A girl named Sophie encounters the Big Friendly Giant who, despite his intimidating appearance, turns out to be a kindhearted soul who is considered an outcast by the other giants because, unlike them, he refuses to eat children. Read more about the BFG.
The BFG," Roald Dahl's beloved ad-ven-ture tale about a brave little girl who befriends the titular big friendly giant, finds Steven Spielberg in his natural element of childlike enchantment. Written by Ann Hornaday, Washington Post
Mr. Spielberg uses digital wizardry to throw dreams of friendship and adventure on the big screen, and what marvelous dreams they are-funny, grotesque and tender, as well as spectacular. Written by Joe Morgenstern, Wall Street Journal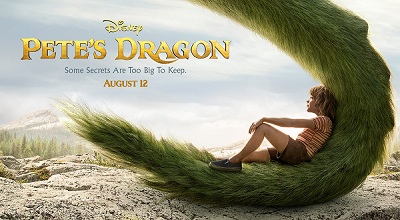 Pete's dragon (2016)
Plot Summary: Mr. Meacham (Robert Redford), a woodcarver, delights local children with stories of a mysterious dragon that lives deep in the woods of the Pacific Northwest. His daughter Grace (Bryce Dallas Howard) believes these are just tall tales, until she meets Pete (Oakes Fegley), a 10-year-old orphan who says he lives in the woods with a giant, friendly dragon. With help from a young girl named Natalie (Oona Laurence), Grace sets out to investigate if this fantastic claim can be true.
One of the year's most delightful moviegoing surprises, a quality family film that rewards young people's imaginations and reminds us of a time when the term "Disney movie" meant something. Written by Peter Debruge, Variety
Note: You can rent Zootopia, Finding Nemo, Inside out, Frozen and other classic Disney movies from iTunes movies. Obviously, renting a movie is much cheaper than purchase one. And if you rented Disney movie from iTunes, you can follow the quick tutorial with tips for keep iTunes Rentals forever.
Play iTunes Disney Movies Anywhere