Play anywhere, DRM-protection needs to remove.
DRM is short for Digital rights management. DRM technologies attempt to control use of digital media by preventing access, copying or conversion to other formats by end users. The term generally doesn't refer to other forms of copy protection which can be circumvented without modifying the file or device, such as serial numbers or key files. It can also refer to restrictions associated with specific instances of digital works or devices.
The iTunes Store, run by Apple Inc., allows users to purchase a track online for $0.99 US. The tracks purchased use Apple's FairPlay DRM system. Apple videos sold and rented through iTunes, as well as mobile software sold through the iTunes App Store for the iPhone and iPod touch, continue to use Apple's FairPlay DRM to inhibit casual copying.
For DRM protection exits, the DRM protected video files can't be played on many common players, so DRM-protection needs to remove. M4V Converter Plus is an ideal DRM removal tool.
It's easy to remove DRM protection
M4V Converter Plus is an easy-to-use DRM removal and iTunes M4V Converter tool. When you download, install and run the software, you will see the brand-new user-interface, it is very clear. Just some clicks, you can finish the conversion quickly.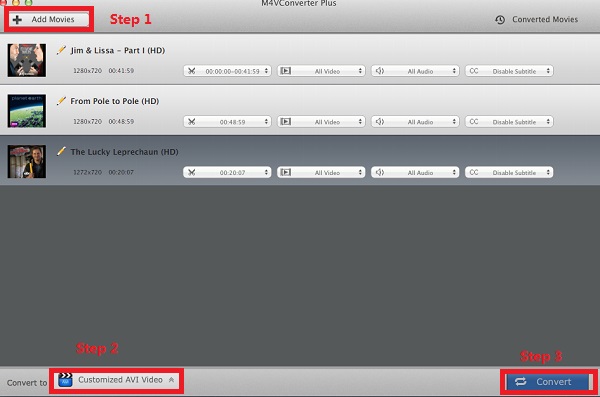 General info about the interface:
Title -> The name of each added video. You can rename the added videos
Time -> The original duration of each video. You can clip the video as you need.
Kind -> The kind of each added video.
Genre -> The genre of each added video.
Status -> The converted status of each file.
Profile -> Multiple output modes for choose.
Profile Detail -> The detail of output format.
Related Topics