Kinds of DRM Removal tools
If you have downloaded DRM-protected movies, then you have probably discovered how annoyingly restrictive DRM technology is. You can't play them on portable media players, you can't to deal with them with your freedom.
It isn't unfair. DRM copy protection is great as an anti-piracy technology, but it often punishes consumers that have legally purchased media.
Here are kinds of DRM Removal tool, such as Digital Music Converter, Media Converter Pro, Requiem MAC M4P Converter and M4V Converter Plus.
Compared them, you will find, Digital Music Converter and Media Converter Pro are for Windows users, and Requiem is only for PC and Mac running iTunes 10.6/10.7. If you are a iTunes 12.x user on Mac, none of them are good choice for you.
MAC M4P Converter and M4V Converter Plus
MAC M4PConverter uses a virtual CD writer (same method as Noteburner ) in conjunction with the iTunes software to legally produce a DRM-free copy of the original. The software makes use of the burning to disc feature in iTunes to capture to a particular format. The output file formats that you can convert to are, MP3, AAC, and WAV.
M4V Converter Plus is an easy to use iTunes M4V Converter, it can be regarded as a powerful DRM Removal tool. Any videos you can play on iTunes, whether purchased or rentals, all the iTunes video files can be converted with high output quality and high speed.
"iTunes movies rentals can be converted.", only M4V Converter Plus has the function, and you can have a try.
How to use the DRM Removal tool - M4V Converter Plus for Mac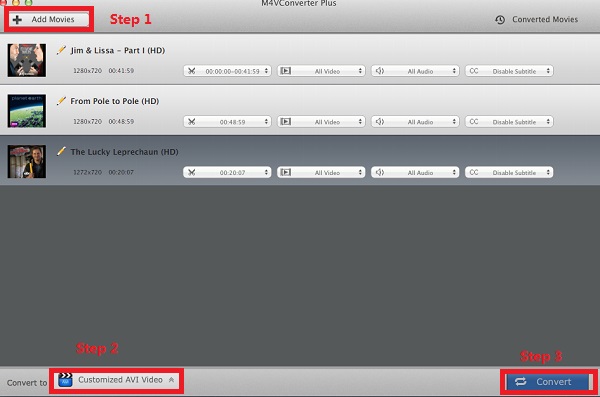 Why choose M4V Converter Plus
You can convert the iTunes movies rentals.
You can convert the M4V movies purchased from iTunes Store.
It has been designed for converting DRM M4V. It can also convert any video on your iTunes library.
Batch conversion is supported by this powerful m4v converter.
The output quality is the best in the all M4V Converter software.
High Converting Speed.
It is very to use.
You can also extract the audio files from the DRM M4V files.
It's a universal application, works on both Intel-based Mac and PPC-based Mac.
Related Topics