What's the DRM? The full name of DRM is "Digital Rights Management", which is a technology to protect the easy-to-redistributed digital contents including computer games, documents, e-books, films, televisions, music and audiobooks from pirating. Here mainly talk about the Apple's FairPlay DRM, which is used to restrict usage of videos purchased and rented from iTunes Store.
iTunes DRM media are only compatible with the authorized computer and portable media device. You can't play them normally on the players like PSP, Zune, Blackberry, Creative Zen, etc.
Do you hope to have your DRM-protected video purchases & rentals played on any computers or any other portable devices? If so, you have to know about the wonderful DRM media converter for iTunes - M4VConverter Plus.
How to convert iTunes DRM media with M4VConverter Plus
M4V Converter Plus is a wonderful DRM media converter for iTunes. It is powerful yet easy to use that enables you to remove DRM restrictions by converting your encrypted iTunes media.
M4V Converter Plus can convert videos with good quality. Just in a few minutes, M4VConverter Plus will produce DRM-free video files with 30x faster conversion speed. You can the following steps that how to convert iTunes DRM media with M4V Converter Plus.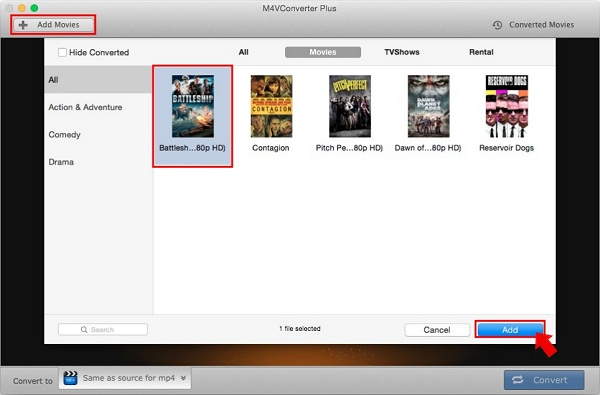 Step 1: Add iTunes DRM media.
Click the "Add Movies" button to open the adding window. Then select one M4V video on the Movies tab and click the "Add" button to add.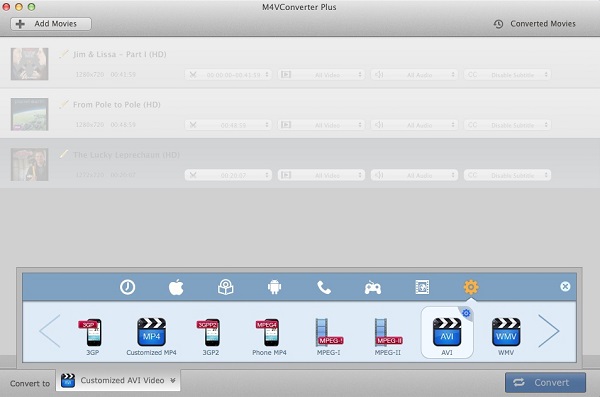 Step 2: Set the output format.
Click the "Convert to" button and select the output file format in the drop-down list.
If you want to transfer the converted videos to Apple devices like iPad, iPod, iPhone and more for convenient playback, you can choose according to which Apple devices you have. And just keep the Video and Audio Settings as default.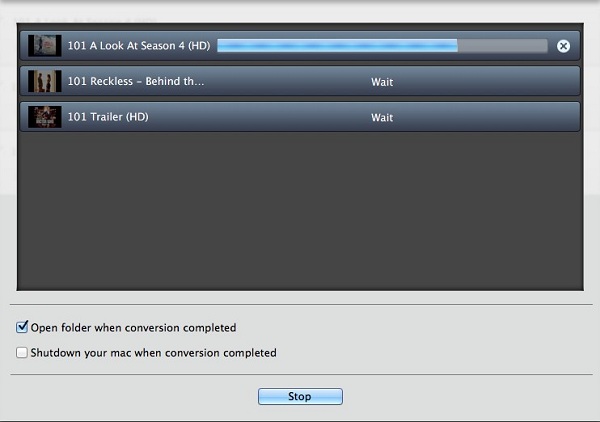 Step 3: Start the iTunes DRM media conversion.
Click the button "Convert" to open the converting box to start converting.
With the wonderful DRM media converter, you can do more than removing the DRM with M4VConverter Plus. Not only you can convert videos to all kinds of formats suitable on any portable players, and you can also keep the original chapters and multiple audio tracks. Removing audio from the video is also a helpful thing when you want to add some new audios to the video. And extracting audio from the video seems like an easy thing.
Related Topics