DRM, short for Digital Rights Management, is a broad term used to describe a few techniques for restricting the free use and transfer of digital media like videos, movies, music files, games.
ITunes DRM files include AAC, M4V and M4P. If you don't remove iTunes DRM, it's impossible to play them on any Apple incompatible device.
There are many methods of removing DRM from iTunes M4V files. On Mac OS X, you can remove DRM from iTunes using the burn-and-rip method or you can turn to iTunes DRM removal programs. Compared with other DRM removal tools, we found M4V Converter Plus is the perfect solution to removing iTunes DRM.
M4V Converter Plus is a powerful M4V video converter tool. It records m4v video you purchased or rent to QuickTime MOV, iPod, iPhone format in high speed and great quality.
How to Remove iTunes DRM
To remove the iTunes DRM, please note that using programs might be illegal in the country where you are living. The DRM removal tool is not to delete the DRM files, but it records m4v video you purchased or rent, so whether the purchased movies or iTunes movie rentals, you can enjoy freely.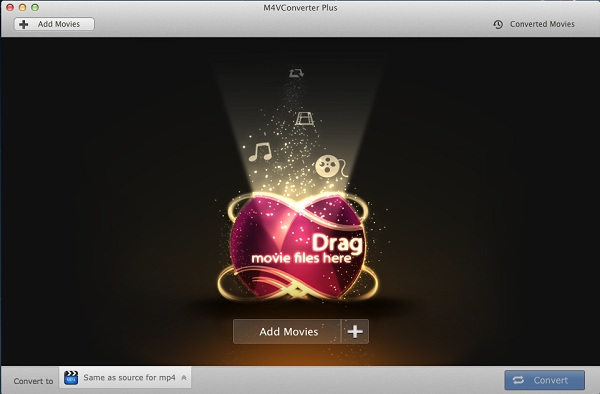 Step 1: Download M4V Converter Plus to remove the DRM.
Install the DRM removal tool, and run it, you will see the interface: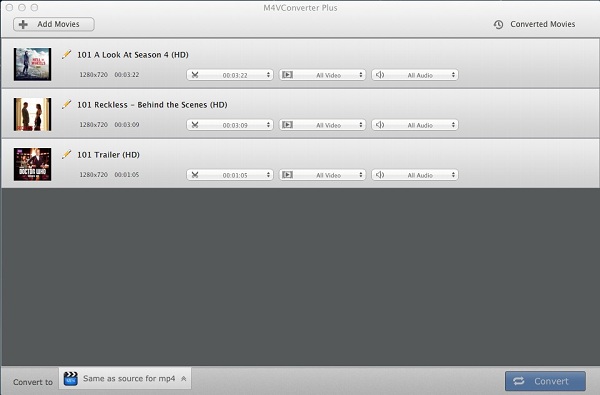 Step 2: Add the DRM protected iTunes movies.
Click "Add Movies" button, search your DRM M4V files according name, then select the files, click "Add" button.
Step 3: Select output format and output folder.
In the output drop-list, select unprotected "For iPod (*.m4v)" in profile drop-down list.
Tip: If you choose "For iPod (*.m4v)", the output video is for iPod, and the video maximum size is 640*480.
Step 4: Start Converting rent M4V videos.
Click "Convert" button or click the menu Control->Start Converting to start the converting, and now the converting process begins.
After the above three steps, you have removed DRM protection from the iTunes M4V files, so easy, isn't it? Just download and take a try.
Related Topics